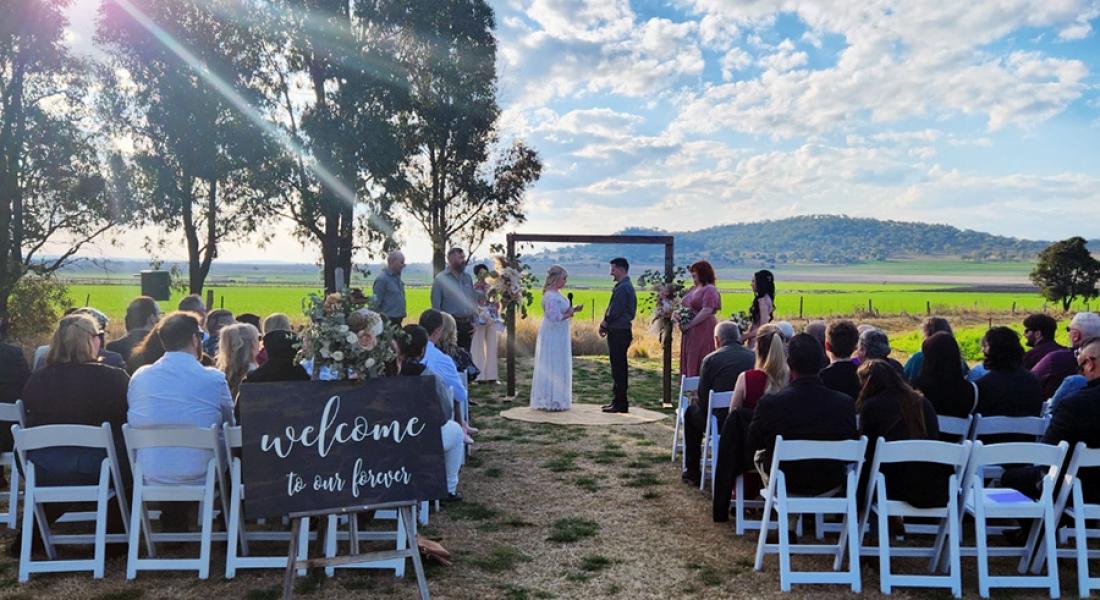 Wedding Celebrant Tips
On 21 Sep | '2023
Choosing your celebrant is one of the most under-rated tasks when it comes to planning your wedding. By now, you have most likely Google searched some variation of 'best celebrant near me'. You've probably found yourself looking over the same few celebrant's profiles. Celebrants come in all shapes and sizes. It's no surprise not every celebrant is for every occasion. Here are some tips when you're trying to find your wedding celebrant.
How to select the right wedding celebrant for you
The best way to choose your wedding celebrant is to figure out exactly what you are after. Sometimes the best way to figure this out is by knowing what you DON'T want. Think about all the weddings that you've been to before – what didn't you like? Why didn't you like it and what would you have changed? Now think about what your ceremony will look like. Will the celebrant be delivering a traditional, relaxed and emotional ceremony? Or are you after a celebrant who will get a bit creative and deliver an entertaining and personal experience? Either way, remember to choose the celebrant who will deliver what you're after!
Personality Is important. For some of us, the celebrant is just there to 'make everything legal'. Your choice of wedding celebrant can really begin to set the tone for the rest of the day. I think we have all been to a wedding where the ceremony just drags on in very monotone way, and you have sat there thinking 'would this just hurry up' … haven't we? Finding a celebrant who you can trust to welcome all your guests into the ceremony space bubbly, personable and welcoming to all your guests, but delivers an engaging and entertaining ceremony is what you want!
Get to know your celebrant online and in person
Read the reviews, then read them some more. Reviews are everywhere, good bad and ugly you can read first hand prior couples experiences with their celebrant. For most of us, online reviews are the easiest and quickest way to narrow down your list of celebrants. You can check out a celebrant's reviews on Facebook and Google. You can also find registered marriage celebrants in web searches, blogs, Instagram, websites, the list goes on. Once you've found a wedding celebrant, read their reviews so you can get a feel for their personality. You can see what they offer and also get feedback from past weddings the celebrant has attended. Make a short list of your favourite celebrants so you can reach out for more information and request to meet with them sometime!
Don't be afraid to ask questions
You don't ask, you don't get! Now you have shortlisted your favourite celebrants, it's time to engage and request their services! Reach out to your celebrant to discuss availability and organise a time to meet and discuss your wedding day. This is where you must go in with all your unanswered questions – whether it is by email, zoom, phone or face to face, now is the chance to really get to know your celebrant and the services they offer. It's important that you engage and ask questions to your celebrant, this way you ca really get to know them, and you can clearly communicate exactly what you're looking for in a celebrant.
Lastly, once you have met with you possible celebrant, it's time to make a decision and what better what than trusting your gut – Who was most confident? Who did you 'click' with? Which celebrant was well spoken? Who will your guests want to see welcoming them to the ceremony?
Remember: A great connection can lead to a great experience!