Photo Booth Attendant Opportunities
Do you have the attributes necessary for an awesome photo booth attendant? In the Booth is an award winning, boutique photo booth hire service. We are looking for dedicated photo booth attendants to join our team in all areas on a casual basis.
Ready to be a Photo Booth Attendant?
We are frequently looking to fill Photo Booth Attendant roles in all In the Booth locations.
Please apply by completing the form below. Please ensure you include a copy of your resume. A representative from your local In the Booth location will be in touch with suitable applicants to arrange an interview.
Know someone who would be perfect for the Photo Booth Attendant role? Please feel free to pass on the link to this page.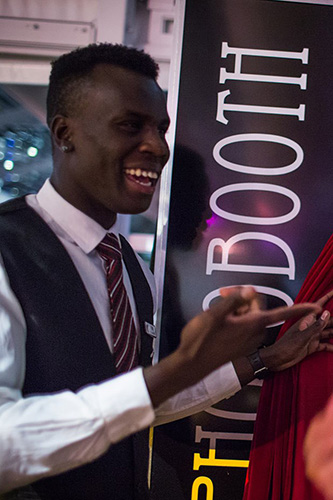 Photobooth Attendant Essential Skills
Excellent people skills and personal presentation.
Friendly, happy demeanour and the ability to chat with guests of all ages and backgrounds.
Attention to detail.
The ability to work unsupervised for extended periods.
The ability to be on your feet for extended periods.
Appreciation for the unique team environment at events to collectively create event success with other suppliers.
The ability to actively seek out ways to improve our guest and client experiences.
An old-school approach to customer service.
Australian driver's license (manual license required some areas).
Attendants must be fit and healthy as some heavy lifting is required.
Applicants must have the legal right to work in Australia.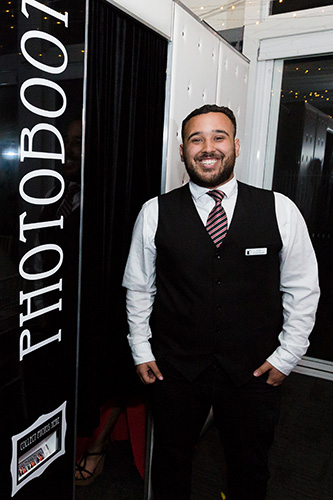 Photo Booth Attendant Responsibilities
Neat and tidy personal presentation at all times.
Delivery, set up and pack down of the photo booth following In the Booth procedures.
Assisting clients and guests during the event with their photo booth queries.
Taking care of the customer's guest book and assisting guests with what to do.
Tidying the photo booth props throughout the hire period.
Liaising with venue staff to ensure all details are correct.
Chatting with guests and maintaining a welcoming and upbeat demeanour at all times.
A fantastic attitude and genuine desire to create an incredible event experience.
Finally, showing the utmost respect for each and every customer's once in a lifetime celebration.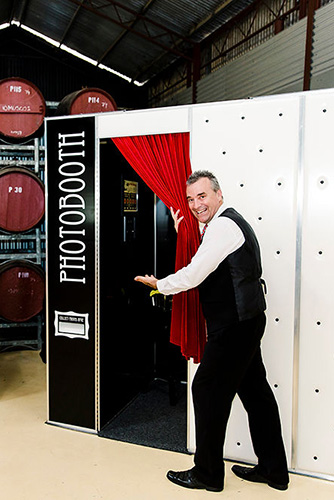 Photo Booth Attendant Reviews
"The best advertisement you have for your business is Aaron. Nothing was too much trouble and his interaction with our guests was exceptional. He was quite regularly having to wrangle my nephews who became quite obsessed with how awesome it was to have their photos instantly print. Let's just say he had more patience with them than I would have in the same situation!! Finally Aaron has also managed to capture a photo of my Dad and I dancing on Guest Cam. Our professional photographer had left by then so Aaron's photo is the only one that I have and for that I am extremely grateful."
"Nick was our attendant on the wedding night, he was so friendly and charismatic he even managed to get our senior guests in the booth! Afterwards, Nick even helped us pack away the decorations from the ceremony. The service we received that night was 10 out of 10! You can tell that Nick loves what he does. In the Booth truly went above and beyond to make my wedding day so special."