Photo Booth Hire in Mackay
Since 2010, we have been proud to supply premium photo booth hire in Mackay and beyond! After In the Booth's home town of Brisbane, Mackay was the next location to launch photobooth hire. From the cane fields in the Pioneer Valley to the picturesque northern beaches, Mackay offers the perfect setting. With enough city chic to complement your formal or corporate event, our stylish photo booths enhance any style and setting. All in all, our booths will provide you and your guests with high quality images and hours of candid fun!
With our exclusive photo booths operating in Mackay for ten years, perhaps you've even been a guest in our booths! We've frequented many of Mackay's hot spots including countless concerts and gala events at the Mackay Convention and Exhibition Centre. Perhaps you've attended a twenty first birthday at the awesome Mackay Surf Club down at the harbour. We've also been honoured guests to many a gorgeous wedding at the Windmill Events Centre and Ocean International Hotel.
It has been our honour to support so many amazing events in Mackay over the years. We've been proud supporters with photo booth hire in Mackay to the Nude Lunch and the Mayor's Charity Ball. Most noteworthy in 2017, we even took our photo booths along as feature entertainment for the amazing Elton John concert! You can also catch us at one of Mackay's fantastic bridal shows. Finally, make sure you keep an eye on our socials for where we'll be next!
Meet the Team
Hi, we're Daryl and Juanita from In the Booth Mackay! In the Booth has been offering photo booth hire Mackay services since 2010. Actually, our claim to fame is that Mackay was the first In the Booth location to commence operation outside its birthplace of Brisbane. We're also Mackay's original photo booth hire company and are proud to be a part of the go-to company for Mackay photo booth hire for over ten years.
We're true Mackay locals at heart. We love nothing more than spending time with friends and family. In any case, Mackay offers that sought-after relaxed lifestyle that's hard to match anywhere else. We're passionate about supporting local Mackay business and charity events too whenever we can.
A lot of our customers tell us they simply found us by Googling "Photo Booth Hire Mackay". However you found us, we're glad you're here and can't wait to hear from you!
Love for the Booths
Feedback from our clients and guests is so very important to us. Here are some snippets of what some lovely people have had to say...
Thankyou for everything you did for Liam's 21st party. Had wonderful feedback and am so pleased we got you for the night, was certainly fun and a highlight of the evening. I've looked at the video and it's great to look back on. A great time was had by all and I'm so pleased you did the album for a keepsake. Will certainly recommend you should anyone ask.
Anne-Marie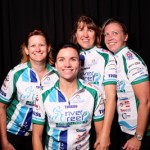 Hi Guys, thank you for the beautiful package containing the photo files from our event. We are thrilled with the photos and they have been a BIG hit on Facebook! Thanks for helping to make our event the great day that it was.
Louise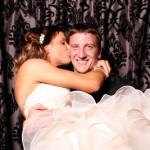 Thanks so much for your services for our wedding, everyone had such a great time in the booth! Our attendant Brianna's efforts left me very impressed. She was selecting our options in the booth for us and was pasting the pictures in the book and asking people if they wanted to write anything. Brianna went above and beyond. Please let her know she did a great job. We can't wait to get the USB! Thanks again, we will have no trouble recommending In the Booth to everyone.
Steffi
I have had the pleasure of In the Booth Mackay attending many of my events and functions held at Mackay Marina. Juanita, Daryl and the team at In the Booth Mackay are professional, fun and entertaining. The booth is kept in immaculate condition with such a large variety of props, offering all guests the most memorable photos. The team at the In the Booth Mackay are always polite and dressed immaculate, communicate, outstanding with the clients, and just make the night that extra bit of fun. Keep up the good work In the Booth Mackay!
Rachael, Functions & Event Manager, Mackay Marina Hotel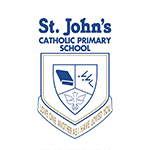 Daryl hosted his Photo Booth recently at my daughter's Year 6 Graduation Dinner. It was a big success with all the kids and their parents. All the kids enjoyed having photos taken with each other and their teachers, and even the parents enjoyed themselves having family photos, and photos with departing parents who they aren't likely to see again. The photo booth really added to the enjoyment of the evening and we all walked away with photos and memories. Daryl was a great host, encouraging everyone and giving the kids ideas for different photos. He was a lot of fun and interacted easily with the kids and adults in the room. I would recommend Daryl, and his team, from In the Booth Mackay for any event, but especially school events, where you can have some fun and walk away with some lasting memories.
Maree
On the couch with In the Booth Mackay
What is it you love about providing photo booth hire in Mackay?
We are so blessed to not only have amazing weather in North East Queensland, but have a broad variety of venues and locations in the Mackay and surrounding area. We love that from one week to the next we could be watching the sun set out in a cane field or enjoying a gorgeous beachside affair. Meanwhile the following week we'll be nestled at a rustic country tea house or glamming it up at a venue in the Mackay City heart. Mackay's Entertainment and Convention Centre (MECC) is host to many fantastic corporate events including the annual Mackay Festival of Arts, at which In The Booth Mackay have been proud sponsors of a variety of amazing events since 2010.
Tell us about some uniquely Mackay touches you have seen at an event?
We just never know what to expect and every event is so different. We love seeing all the unique and personal touches that brides incorporate throughout the day, with some of our favourites including a cement mixer and crab pot as wishing wells!
What is the most common question you get asked about photo booth hire in Mackay?
Are your photo booths portable? In a word, yes! For one thing we have successfully had photo booths at all our local venues over the years. Secondly, we work closely with venue coordinators to ensure that the location of the booth best promotes a safe and enjoyable night for your guests. And if you are out in a cane field or beachside location, all we need is a flat surface, covered area and power!
What are your essential tips for organising a fantastic event?
Hire a Photo Booth of course! We are not only Mackay's, but Australia's premier Photo Booth provider and pride ourselves on giving you the best service and quality on the market. Also, work closely with your DJ to ensure they provide a variety of music that suits all the guests at your event.
When in Mackay you must…
Make sure you stay for a while! Take a splash at Bluewater Lagoon, enjoy a coffee along the water, stroll along the award winning Bluewater trail and explore the hub of the Mackay City Centre and Artspace. A great afternoon includes taking a drive out on the Breakwater followed by fish and chips at The Lighthouse or a short trip up to Eungella, with a stop on the way home at Pinnacle Pub for a pie and beer.
Popular Spots