Perth Photo Booth Hire
Let's cross off Perth Photo Booth Hire from your celebration to-do list! We love attending events and bringing photobooth fun right across Perth including Joondalup, Fremantle and Mandurah. We're also frequent travellers to other locations such as Bunbury and beyond. The Perth lifestyle is magnificent and there is something here for everyone. Whether you are planning an event surrounded by our natural beauty, historical buildings or stunning beaches, Perth has the ideal venue for you.
For any celebration, In the Booth Perth offers the best photo booth experience available! Be it a vineyard wedding, a beachside party or city based conference, our photo booths will keep guests entertained! It's common to see guests running from the dance floor to the photo booth for 'just one more go'! We've been helping our customers in Perth celebrate since 2012. Perhaps you've had a great time in our award winning booths before? We've certainly worked hard over the years to update our packages with the latest and greatest in digital technology. Rest assured that with In the Booth Perth, you don't need to choose from different booth types. There's no hidden charges for uploading to social media or adding on a guest book. To sum up, we've included absolutely everything your guests need to have a ball!
Perth Photo Booth hire with Multi-Award Winning In the Booth Perth!
Last but not least, having been active on the Perth event scene for a decade, we have the experience to know what your venue expects. Likewise, for a once in a lifetime celebration you need the best possible team behind you for photo booth hire in Perth. Our knowledgeable team can offer advice on photo booth locations and hire timing. In short, we've seen and experienced it all – we know what works and what doesn't! Certainly for any important occasion, the devil is in the details. We'll take care of every photo booth detail so you can relax and enjoy your much anticipated event.
Meet the Team
Hi, we are Dawod and Zahra from In the Booth Perth! We are excited to have the business together as siblings, and happy to be a part of the team. 
We came to Australia in 2017 with our family. From the first year in Australia, we found out about all these opportunities that we did not have before. We wanted to do something to be proud of, so we looked for the best opportunity to come along which was In the Booth. 
Since being involved in this business everything has been so exciting from the venues, places, events to the people and their cultures.  We are grateful to be a part of their happiest moments and it always makes us happy to see our clients and their guests enjoying taking photos in the booth.
Moreover we love hearing our clients feedback after the events. Our main goals are our client's satisfaction being the best photo booth in Perth.
For Perth photo booth hire, please get in touch.
Love for the Booths
Feedback from our clients and guests is so very important to us. Here are some snippets of what some lovely people have had to say...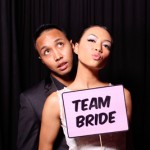 Firstly on behalf on myself and my wife Ellysha, we would like to THANK YOU GUYS SO MUCH for attending our wedding on the weekend! Everyone enjoyed the photo booth and your video teaser is amazing! We can't wait for the folio to arrive! Hope to see you guys at more Malay weddings in Perth.
Hafiz and Ellysha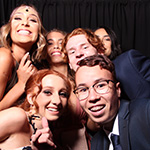 The ball was a wonderful event for the students and I know that the photo booths were very well used. Above all, thanks for your professionalism and attendance on the night.
Mindarie Senior College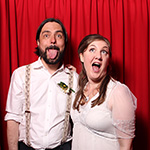 Thank you so much for your wonderful service and attendant at our wedding. Everyone absolutely loved the photo booth and had a great time - so lovely to have the album of photos as part of memories of our wedding!
Claire and Ben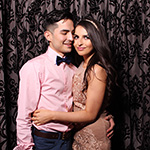 Just wanted to say thank you so much for the amazing photo booth at my engagement party on Saturday night, all my guests absolutely loved it and were also raving at how helpful the booth attendant was. Thanks!
Shardi and David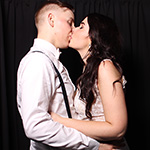 Thank you so much for coming to our wedding, it was AMAZING! Awesome. Seriously, it was such a good booth. We had the best night and so nice looking at the photo book at the end of the night. Great memories. If you need a review or recommendation let me know we would love to give you five stars!
Sam and Amber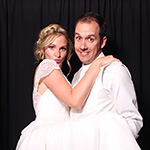 Thank you so much guys, we received all our images and USB yesterday from our wedding, so great looking through all of them! The photos are such great quality and great to relive the day. Thank you so much for everything.
Joe and Jasmine
On the couch with In the Booth Perth
What is it you love about providing photo booth hire in Perth?
No day is ever the same in Perth. One day we can be boothing it up over looking the city and Swan River from Fraser's at Kings Park and the next we can be taking our photo booths out to gorgeous wineries such as the magnificent Oakover Grounds or the magical Caversham House. In the Booth Perth is fortunate to be surrounded by other spectacular event locations. For example, the Swan Valley, Fremantle, South Perth, Cottesloe, Hillarys Boat Harbour, Nedlands, Darlington, York and the endless array of top venues in Margaret River and our South West region.
Tell us about some uniquely Perth touches you have seen at an event?
The uniqueness of Perth is demonstrated beautifully by the diverse range of venues we have at our finger tips. All venues are special in their own unique way, however we have had some especially interesting backdrops for our photo booths at uniquely WA venues such as The Aquarium of WA, The WA Museum and the Perth Zoo!
What is the most common question you get asked about the photo booth hire you provide in Perth?
We are regularly asked 'can we please have your photo booth at this venue we have booked and will it suit the theme?', or, put in other ways: Does it go up stairs? Will you fit through a small door frame? Will you travel to Margaret River? Can you match the theme of my wedding? We get asked these questions all of the time and the truth is we love a good challenge! The other great thing is, because of the unique nature of our photo booths, we can get into most hard to reach locations. To sum up, we have yet to meet an event theme that we haven't been able to tweak our many customisable options to suit!
What are your essential tips for organising a fantastic event?
Firstly, try and relax and enjoy the moment with your closest friends and family! Stick to your budget and think outside the box for creative ideas and of course hire a photo booth! Most importantly, a photo booth will provide the fun, get guests interacting with each other and provide you with long lasting memories after your event.
When in Perth you must…
Take a drive along our fantastic coastline and enjoy the gorgeous beaches and weather. Afterwards, head to the Swan Valley to experience the delights of local produce and vineyards and some of the best restaurants in a picturesque setting. In the same vein, head up to the Bickley Valley, through Lesmurdie, Darlington and Kalamunda to see some of the best views and meet some of the family operated venues.
Popular Spots