Photo Booth Hire in The Whitsundays
There's not a more amazing place to provide photo booth hire than throughout the Whitsundays. Attending photobooth events in Airlie Beach, Cannonvale, Proserpine, Bowen and beyond really is one of the best jobs in the world! Being just a stones throw from the incredible Hamilton Island, we attend world class events every week of the year. If you're looking for adventure, the postcard-perfect Whitsundays is the place! Escape the winter chill and take your bucket-list trip to the Great Barrier Reef. Book a cruise to one of our pristine islands for the ideal tropical paradise day out.
If you're hosting an event and need a sensational photo booth for any occasion, we have you covered. Whether your event is a beach side destination wedding, celebratory school formal or a Christmas party bash, In the Booth Whitsundays photo booth hire will be the life of the party! We've been bringing joy to guests at Airlie Beach weddings and parties for many years now. Perhaps you've even been a guest yourself at an amazing Villa Botanica wedding?
Booking with In the Booth Whitsundays guarantees our full range of photobooth experiences for your guests. You may find during your research that some photo booth hire companies only offer photos or Gif services. With In the Booth, you don't have to make the choice! All our booths are identical and offer the full range of experiences for your guests to choose from. Colour or black and white photos? Slo-Mo or Gif? Video messaging or our exclusive Guest Cam? It will all be there to have your guests posing it up all night long!  Finally, it's our goal to ensure your guests are completely obsessed with the photo booth – in a good way! All things considered you will have endless photos and digital experiences to reminisce over.
Meet the Team
What do you get when an award-winning wedding photographer and a creative marketing guru get together? Some would say the answer is an empty wine bottle, but that's a story for another day! What you get is the dream team of photo booth expertise, adding extreme wow-factor and having fun while doing it.
We're the lucky ones that get to call the Whitsundays home with our tropical coastal town, surrounded by 74 islands and our mainland surrounded by the Coral Sea. Holding your wedding or event here is a real treat for your guests and an experience that they will never forget. Then… throw them "in the photo booth" to add to the fun!
We can meet you anywhere. From a beach-side destination wedding, to the glitz and glamour of a Grade 12 Formal; to corporate team-building exercises and Grandma May's 90th birthday at the bowlsy. Smile, click, laugh, cherish. In the Booth Whitsundays is the answer to making your creative dreams a reality. Our team knows how to bring the party – just tell us when and where and we'll be there.
With Norina's illustrative style, an emphasis on capturing the beauty and atmosphere of the day, teamed up with Bec's vision for setting a scene; In the Booth Whitsundays have both the technical and local knowledge to ensure your event is supported in a uniquely comical way. Hiring In the Booth Whitsundays is a great way to pump up the entertainment factor, amp the atmosphere and keep your guests in stitches all night long.
Summing up, every event is special – find out how we can make yours utterly unforgettable. Touch base with us today!
Love for the Booths
Feedback from our clients and guests is so very important to us. Here are some snippets of what some lovely people have had to say...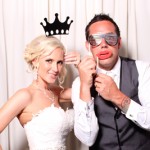 We had In the booth at our wedding on the 14th of November over on Hamilton Island at the Yacht Club. The staff were very friendly and professional, our guests loved the booth and we have some amazing pictures to show our children. So a massive thank you for providing such an amazing service with memories I can have forever.
Karen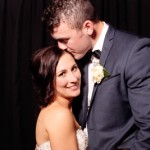 Hi Norina and crew. It was our absolute pleasure booking with 'In the Booth'. Our guests loved it and so did we! Added even more to the most perfect day. Jose was fantastic and Norina, you were just incredibly fantastic. Photo booths are a great addition to weddings, so much fun. We are so grateful we decided to have one. Thank you again for everything.
Bec & Luke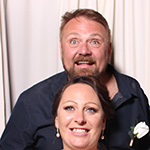 OMG, we absolutely loved you. Best money I have ever spent. I don't know how anyone can have an event now without you. There was a line all night. Everyone at our wedding had so much fun and honestly loved the booth. We have captured the best memories - thank you so much for all of your hard work. We love you and will be booking again for more parties!
Alia & Simon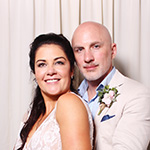 We cannot thank you enough for the service provided by In the Booth Whitsundays. I was expecting a photo booth where people get pics and run off, but what we received was the most amazing book of memories of each and every one of our guests enjoying our wedding. I actually cried when I saw it the next day (happy tears of course!). Again...thank you so much!!
Victoria & Cian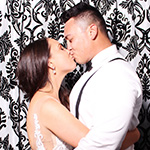 We can't thank you enough for making our wedding day so special. What a beautiful team you have! Thank you for making it so memorable xoxo
Peter & Jacqueline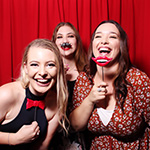 The booth was a great addition and I think a lot of people had fun with it ? Will definitely recommend you guys and I'm sure when PRD has another function the photo booth will be on everyone's request list. Have a fantastic Christmas and all the best!
Lindy - PRD Nationwide Whitsunday
On the couch with Norina & Bec
What is it you love about providing photo booth hire in the Whitsundays?
Let's talk about this incredible place we call home, the Whitsundays. Here, you have crystal-clear azure blue water fringing the sparkling white sand of Whitehaven Beach. World-class sailing and golf events nearby on Hamilton Island. The party vibe and gastronomical sensation of Airlie Beach to the country-feel paddocks of sugar cane and rainforest in Proserpine and beyond. It's all here to create the perfect atmosphere for your event or destination wedding, and we're here to add some fun and frivolity with laughs you can capture in a forever-photo. Our knowledge of the area and our relationships with incredible venues such as Capers on the Esplanade, Coral Sea Resort, The Palm House, The Waterline and Whitsunday Sailing Club means that we are able to support our clients through the process of planning a wedding or event from out of town. The environment in this part of the world is second to none and we have the fortune of 'working' with some of the most stunning views surrounding us. How lucky are we?
Tell us about some uniquely Whitsundays touches you have seen at an event?
We are fortunate to be part of events where the laughter is plentiful and the vibe is relaxed due to the holiday atmosphere of locations such as Airlie Beach. Our clients tend to be folk that love to be themselves and party! The funniest thing we have seen happen at an event is the Bride made her three teenage sons wear Tutu's on her wedding day – they were her bridesmaids. Everyone including the son's found it very amusing – they did look cute though! It made for some very memorable photographs!
What is the most common question you get asked about photo booth hire in Whitsundays?
How many people can you fit in the booth? And what is the maximum you have ever had in the booth? Officially, we say that 8 people can fit comfortably into the booth. Unofficially though, how many you fit depends primarily on how much you value your own personal space! We have seen up to 15-18 people in the booth!! Everyone needs that friend who says, 'get in the booth and don't ask any questions.' It's how all epic nights start.
What are your essential tips for organising a fantastic event?
The atmosphere is essential, you want your guests to feel comfortable and enjoy every moment, this can be achieved through music and entertainment at your event. This is why we believe our Photo booths are perfect, it gets all of the guests interacting with one another and essentially "loosens them up". Many guests can feel uptight upon arrival at an event, a photo booth makes sure the event starts off with laughter.
When in The Whitsundays you must…
There are so many natural beauties we locals love, one of which is Cedar Creek Falls; it is a natural waterfall with a big round lagoon at the bottom, the perfect spot on a hot sticky day – although beware of our natural wildlife of snakes! Finally, whale watching season is our personal favourite. Between the months of June to September it is common to spot whales and their new born calves frolicking in the pristine water around the Islands, that is something we look forward to after summer every year.
Popular Spots