Wedding Photo Booths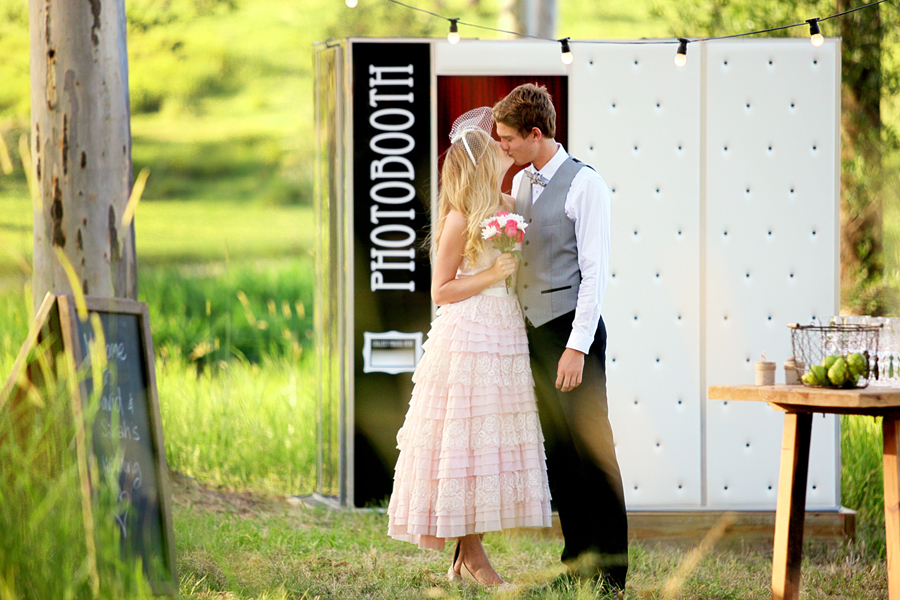 Photo booths are made for weddings.
If you've been to a wedding with our photo booths you'll know that it's just what every wedding reception needs (besides a dance floor and bar!). Long gone are the days where people ask, "Really? You can have a photo booth at a wedding?" By comparison, in recent years they've become a wedding entertainment staple, and for good reason! Not only does In the Booth give your guests fantastic entertainment for the entire reception, you also get a unique photographic record of the evening in a wonderfully relaxed and candid way. Unquestionably, if your guests aren't dancing or eating, we can guarantee you will find them in the booth!!
One photo booth.
Endless experiences.
Your guests can enjoy creating unlimited prints, video messages, Gif and Slo-Mo experiences for the duration of the hire. In addition, you receive high resolution digital negatives of every creation on USB after your wedding. Add to this our professional, studio quality guest book for your guests to get creative with on the night, and you will have a fantastic keepsake of your day that leaves the traditional guest book behind.
Image thanks to Fig Tree Weddings
Timeless wedding fun
that won't go out of style.
Undoubtedly photo booths draw in your guests with a kind of magnetic attraction. If you're asking yourself what your guests will have to keep them entertained at your wedding reception, we guarantee the answer is a booth! Not to mention the squeals of excitement coming from inside the booth never fail to bring a laugh from everyone on the outside. There's nothing quite as fun as guests scrambling to be picture-perfect when the camera snaps!
Image thanks to Luke Middlemiss
Stunning photo booths for
every location.
Weddings and special events were the inspiration behind our booths. Every venue and location is a perfect match with their retro exterior. They make a timeless statement piece in the background of your wedding photos yet will also command attention from your guests. Every booth in the In the Booth network is identical, so you don't have to worry about which style of booth will arrive on your wedding day.
Memories you simply
can't afford to miss.
Relax and know that In the Booth photo booths has your wedding reception photography covered. The booth will capture the silly, the serious, those 'just married!' smiles and everything in between. You will have awesome, natural and high quality images of all your guests, long after your professional photographer has left for the day. Included in your hire package at no additional cost are heartfelt memories such as sweet videos and hilarious Gifs. Your bridesmaids, Nan and Grandad and your flower girl won't be able to resist having just one more session in the booth. Don't take our word for it though. Check out what hundreds of our past customers had to say.
Instant digi-fun.
Furthermore, don't let our vintage exterior fool you! Your guests' creativity will be piqued all night long with our digital experiences! Every one of the photo booths in our network offers both print and digital booth sessions. So you don't have to worry about booking a booth that just prints or only offers Gif. Every experience created in the booth can be downloaded instantly via our custom designed app.
What's more your guests will be able to save and share their videos, Gifs and Slo-Mo creations along with their photos. Don't worry though, because you will still have every bit of photo booth awesomeness supplied in your boutique USB folio after your wedding.
Gorgeous print designs.
A photo booth strip has the uncanny ability to become an instant treasure. One of our favourite things to see at In the Booth events are guests wandering around with their print collection! By the same token we know those prints are going to be proudly displayed on the fridge by the next day.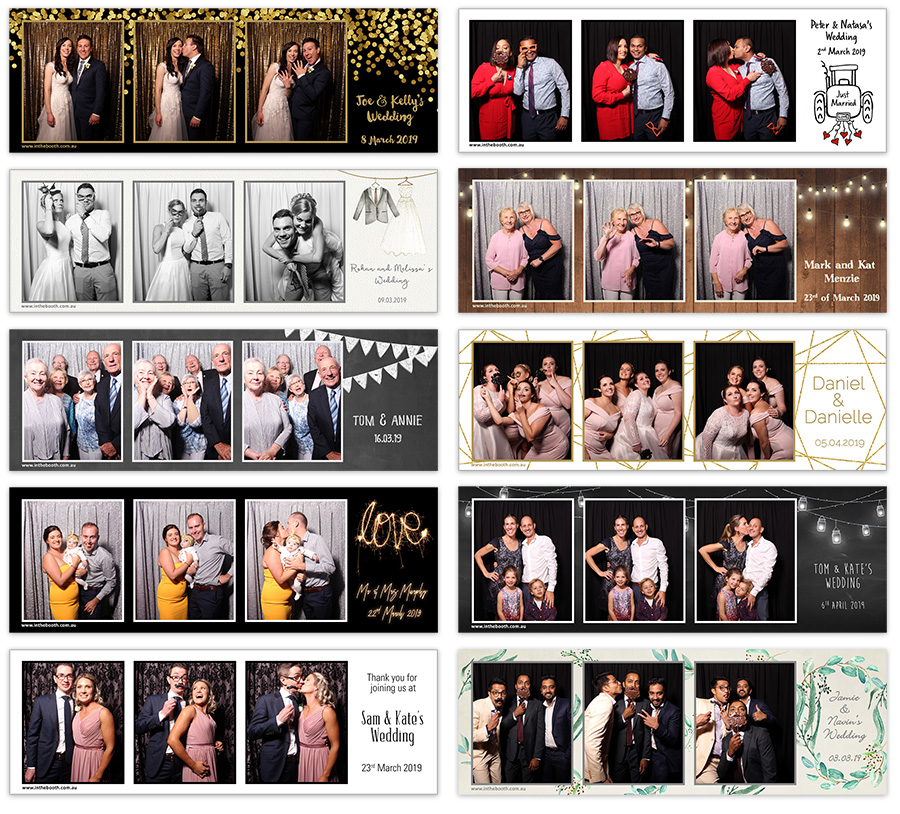 There's something almost sacred about a printed image in a world of digital photos. We spend half our lives snapping away on our phones. Yet we go to the effort of getting our photos printed so rarely! In contrast, your guests will have handfuls of printed memories of one of the most important days of your life.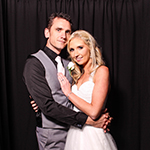 Kayla & Shane
Wow, thank you so much! We absolutely loved having In the Booth at our wedding! It got everyone up out of their seats and gave us a lifetime of memories. Brett was fantastic! Very engaging with all our guests and encouraging of everyone to get up and give it a go. The photo quality is great. The booth is huge so heaps of us could fit in at once. Our album is the perfect added extra and best of all, it was loads of fun!! Thanks so much for helping us make our wedding night so memorable.
Nicola & Joe
I must say it has been an absolute pleasure dealing with your company. The whole process has been so smooth and hassle free from start to finish. The quality of the photos was so much better than I had ever expected. The feedback I am getting from people that attended the wedding usually starts with how fantastic the photo booth was. I would not hesitate in recommending your company to others. Hopefully we will need your services again someday in the future!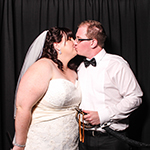 Mackenzie & Mitchell
Firstly, thank you for the amazing service and product you provided us with on our wedding day. The quality of the photobooth and the service that you provide surpasses every single other photobooth company that we looked at. Having the photo booth at the wedding was such a hit with all of the guests. Everyone commented on how it was the best booth they had ever seen at an event. From the look and size of the booth to the quality of the photos. The service didn't just stop with the booth though. The guest book was of a beautiful quality and is now a cherished part of our wedding that we took away with us. People also loved the photo highlight reel. Nothing was too much trouble for you. Many thanks again.