Why Photo Booth Quality Is Important
On 8 Nov | '2018
Researching products you don't know much about can be frustrating. It's not like a website is going to publish reviews from unsatisfied customers. Claims such as 'Australia's #1 Whatever-it-is' flow thick and fast and all that's needed is a slick looking website and a savvy graphic designer. That's why it's so important to dig deeper. Locate your inner Super Sleuth and make sure the claims made on a website line up with the service you're going to receive. Don't ever be afraid to ask questions….and more questions. Especially when it comes to an important day where your using a photo booth.  Photo Booth quality is important. Here's a handy list of topics you may like to add to your list for your prospective photo booth hire company.
Photo Booth Quality Is Important- Here's What To Ask!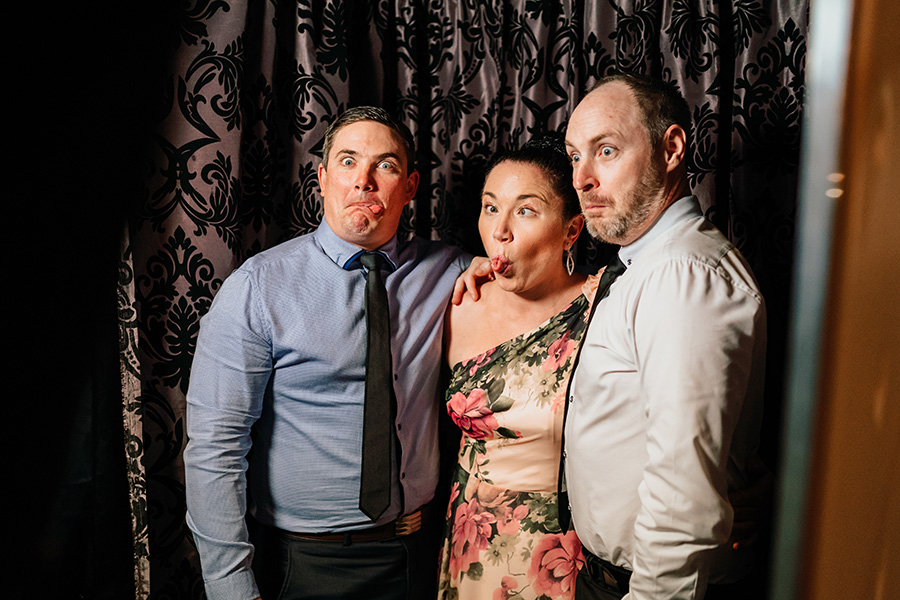 Image courtesy of Luke Middlemiss Photography
Photo Booth Images
It's a great idea to ask for physical samples of photo booth prints. Websites and Facebook are great, but sadly some will add a few images from Pinterest to their website and call it a day. Always try to see the booth you are hiring in person or if that's not possible, request physical print samples to be sent to you in the mail. If they resist doing this, ask yourself "why?" Remember, these photos should last you a lifetime. If you've been to events with a photo booth, dig out the strips you've saved and compare the quality. If the images look scratched or dull or if the clear coating is peeling off the photos, this is a sign of low a low-quality printer and paper.
Another great way to confirm image quality is to request a high resolution digital image be emailed to you so you can see the quality of their digital files. Web sized or very small images are a good sign they are not images that belong to that particular photo booth company. High resolution photo booth images are a sign of top notch camera and imaging equipment. You should be able to print your photo booth photos poster sized if you wish!
Photo Booth Options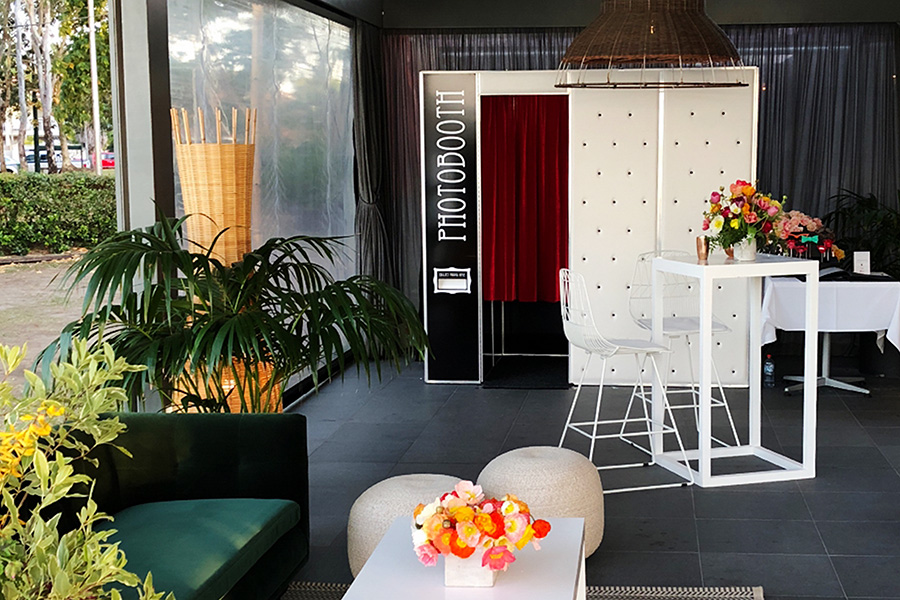 The physical looks of your photo booth are important. You've probably spent thousands of dollars theming your wedding and special event, and the last thing you need is unsightly equipment in the corner. Make sure you ask for plenty of photos of the exact photo booth set up you will be receiving. Don't forget, most photo booth companies offer a wide variety of styles and options. If the company offers three different styles of photo booths, you don't want to find out the week before your wedding that you can't have your preferred option. Choices are great, but in some cases, it can be a case of too much of a good thing. Different photo booth machines often offer different features. For example, if you would like video messaging included, make sure you clarify with your photo booth hire company that the booth showing up on the night is able to record video messages. Some photo booth models require separate print stations – what does the print station itself look like? Are there going to be power cords running across the floor? Is the printer enclosed in its own case to reduce noise or is it just a printer sitting on a table? These are important questions that will contribute to the overall professionalism and appearance of your photo booth set up for your event.
Wedding & Event Awards
It's one thing to write 'Australia's #1 Photo Booth Company' on your website and another thing entirely for that to be true! If a photo booth company claims it has won awards, don't just take this at face value. Politely ask which industry body they were awarded by or request official documentation of the award. The wedding and event industry has several industry bodies designed to ensure quality assurance from all wedding professionals, including photo booth hire companies.
Don't be afraid to ask your photo booth hire company how long they have been in business or even how long the current owners have owned the business. You may be organising a wedding, birthday or corporate function many months in the future and the last thing you want is for your photo booth company not to be in business when your event date rolls around!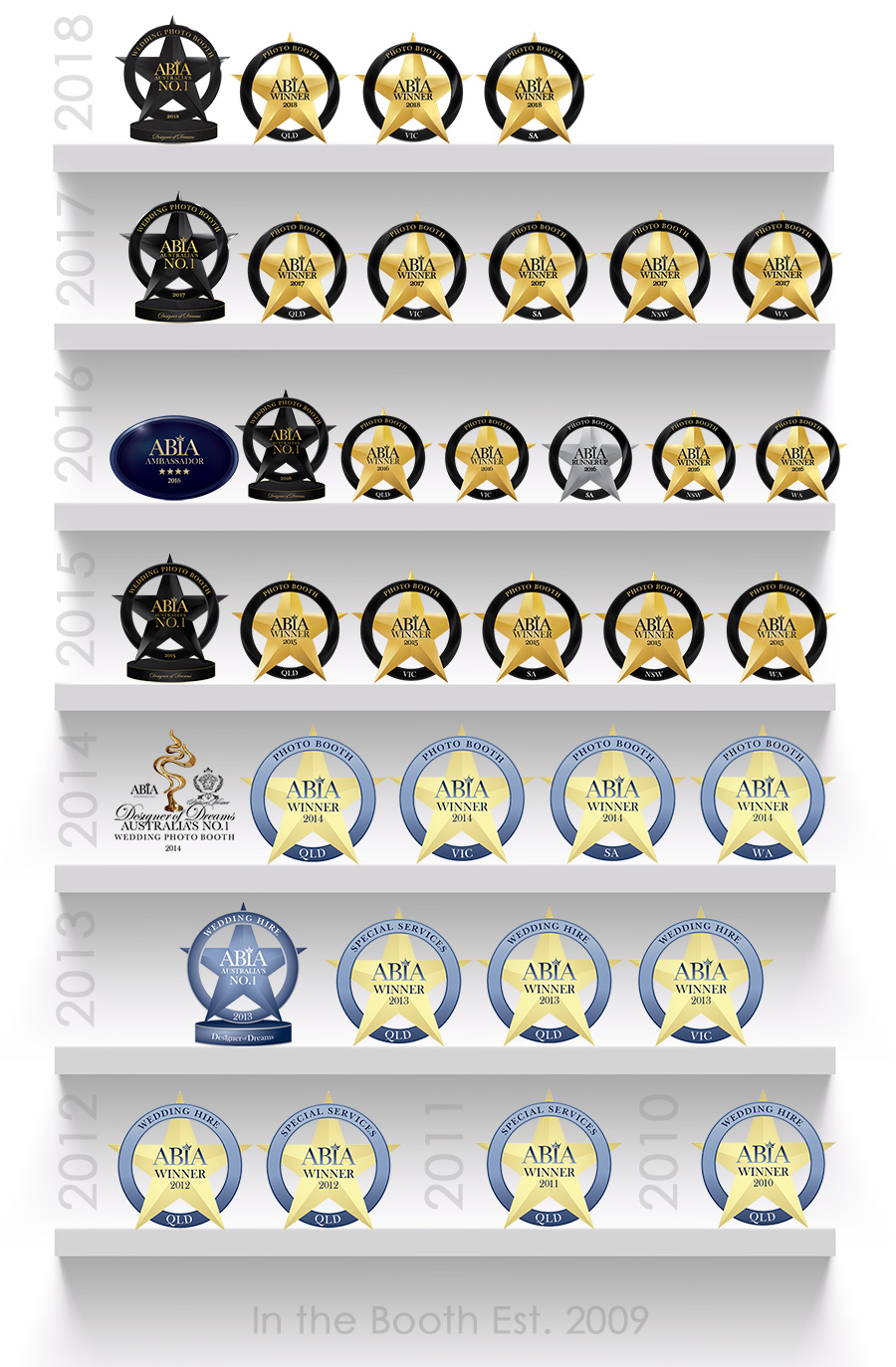 Photo Booth Hire Reviews
Just like every business, photo booth companies love happy customers and will display their testimonials proudly on their website which is great! What's important is that you search further for 'live' reviews. This means reviews that aren't chosen for publishing by the photo booth company themselves. Check out wedding planning websites with review functionality such as Easy Weddings. Visit your photo booth company's Facebook page or Instagram. Are they posting new content and events frequently? Are they demonstrating a good variety of images proudly displaying their photo booth set up at events and images from their booths, or are there a few too many memes…? If the 'post to page' functionality is switched off, this could be a bad sign. Companies that don't want to deal with reviews from their customers don't enable this functionality on their business Facebook pages.