What Gift to Give your Wedding Guests
On 14 Mar | '2019
Planning a wedding can be entirely overwhelming, and just when you think you've got everything covered, someone mentions "guest favours" and sends you right back into a tailspin!
Choosing the right bonbonniere is a challenge all on its own. The perfect guest gift would be something useful and/or meaningful that both represents you as a couple and is affordable. It wouldn't make sense to gift your guests with a potted plant or seeds if you are both known for your ability to kill even the heartiest of plants, nor would it make sense to give out sugared almonds if you are allergic to nuts.
If you're looking for something elegant that is also affordable, why not consider adding some of our stunning acrylic frames to your In the Booth photo booth hire?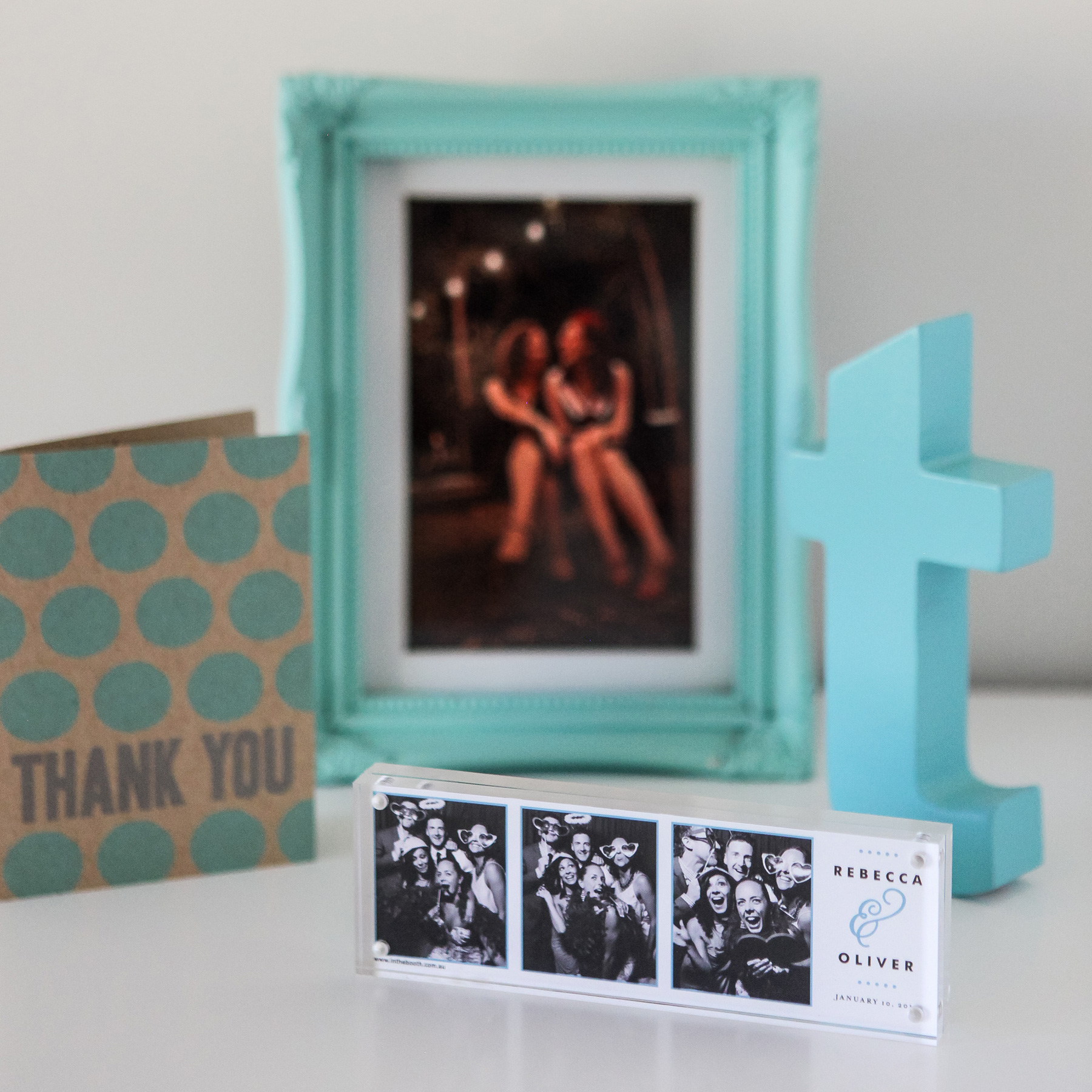 Having a photobooth at your wedding is already a bit of a guest favour in part. After leaving a copy of their photos in your gorgeous black leather guestbook, your guests are welcome to keep the other copy for themselves! You'll find that by the end of the night, most (if not all) of your guests will have a nice little collection of photobooth prints in their bag or at their seat of the table. Next time you pop over to their house, you will probably even find them displayed on the fridge!
If you want to take it that one step further and give them something extra special, our acrylic photo frames are a stylish and sleek way for your guests to display their favourite booth photos forever! The magnetic acrylic photo frames fit our 'traditional' and 'traditional logo' print styles perfectly, while also keeping them protected from dust and airborne fluids (sneeze particles, anyone?)
Our clear acrylic photo frames come with two magnetic sides that can either hold a print strip in the middle of the two pieces and stand alone on a coffee table or shelf, or the two pieces can be used as two separate magnets on the fridge with a print in each! You can rest assured that these bonbonnieres will not be thrown in the bin or discarded into the 'junk drawer'.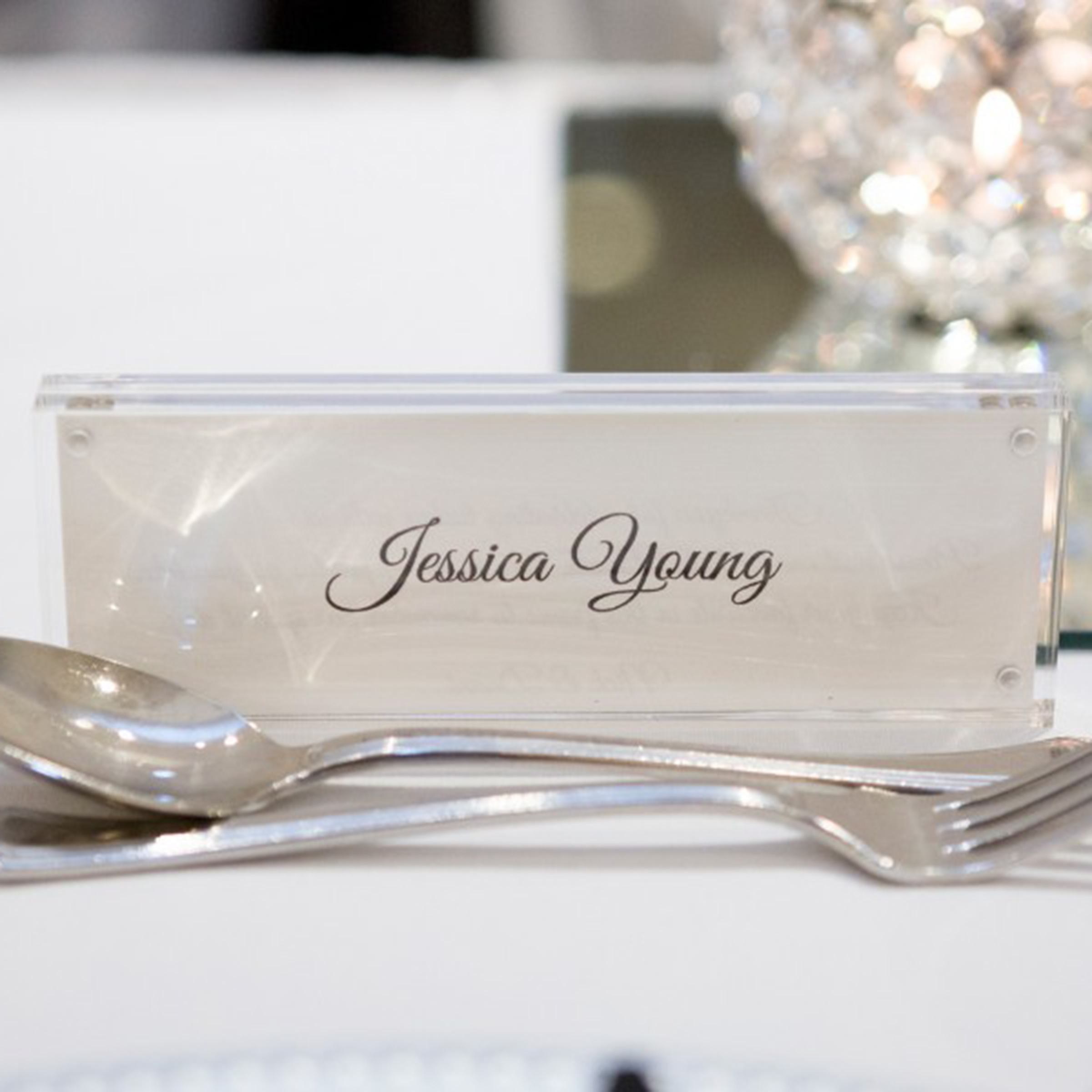 As the frames are posted to you prior to your big day, the options for personalisation are endless! The frames could by displayed on the table with a gorgeous thank you note slipped inside with graphics to match your photobooth print design (we can provide this option as an optional extra to your order). Or maybe you would like to save on place cards and personalise each frame with your guests' names so that they can easily find their seat. A small piece of card with a name printed on it to match the design of your other stationery would look absolutely stunning displayed inside our stylish acrylic photo frames!
For more information or to place an order for some acrylic frames, you can do so by visiting the shop section of your client portal.