the photo booth hire for all occasions
On 21 Jan | '2016
Looking for a photo booth? We have photo booth hire for all occasions. It is not by accident that our photo booths look beautiful in every location and compliment every event theme. By design, our booths are intentionally crafted with the unique personalities of our guests in mind.   We have prioritised the beauty of our booths to ensure the classic aesthetic lends itself to customisation and that the clean lines contribute to the styling of your event, rather than detract from it. Which means there is no need to hide it, because the booth looks equally at home at a garden party as it does in the elegant dining hall of the historic building or warehouse restaurant you have chosen for your event.
After 8000+ events, one thing we know is that you do not want to hide your booth, or tuck it away in a hallway or out of sight corner. When you hire a photo booth, it becomes both memory maker and part of the entertainment. Where you place your booth can be directly related to how many moments and memories your guests create.  'Out of sight, out of mind' is not something you want to ring true for the booth component of your meticulously planned event!
Examples Of Photo Booth Hire For All Occasions
It is the classic lines of our photo booths that ensure their versatility and that they work with any theme. Don't just take our word for it. Here are some examples:
The Rustic Vintage Wedding/Event: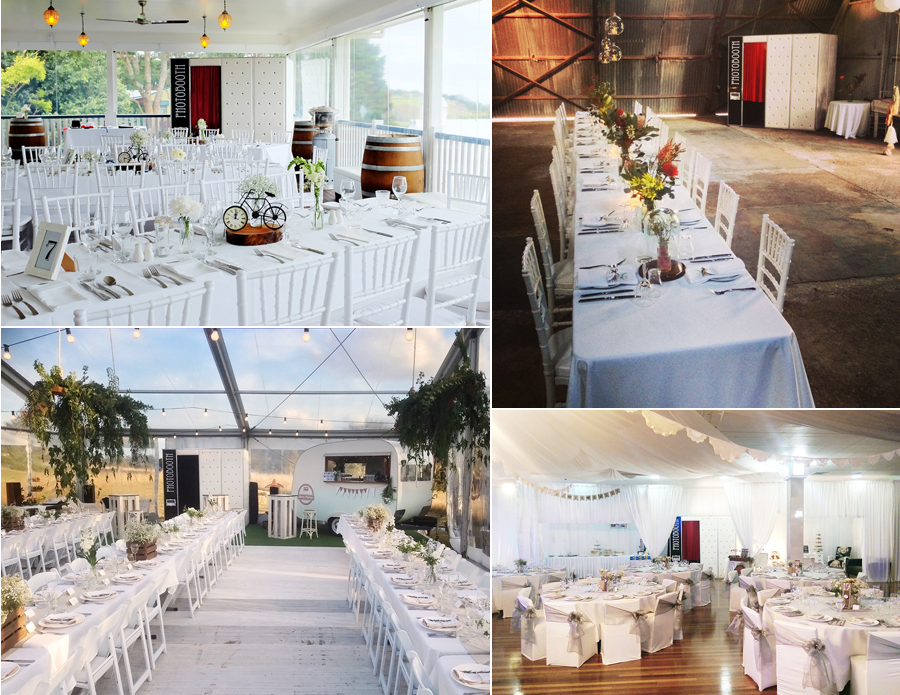 The Elegant Glam Wedding/Event: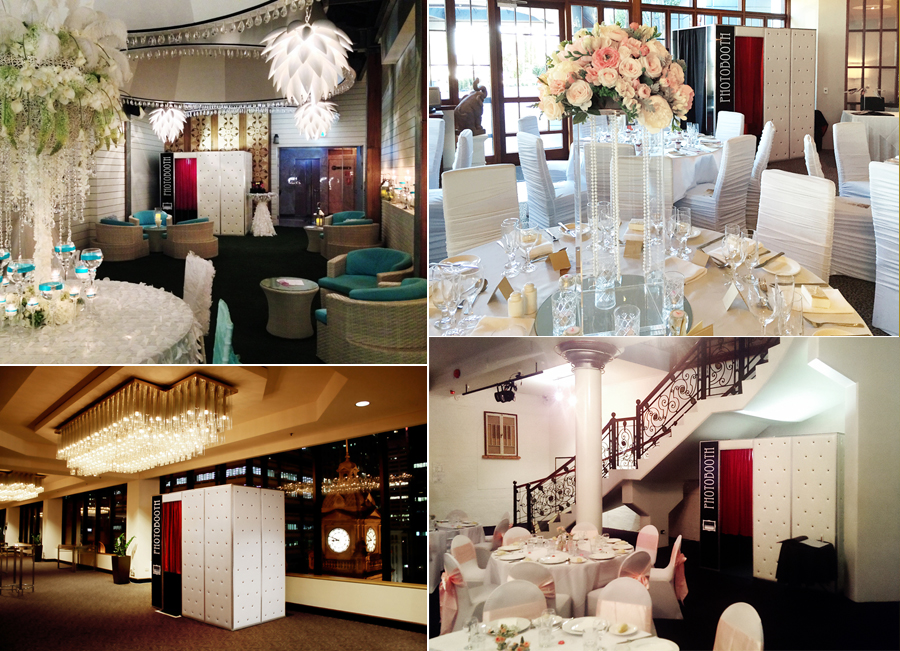 The Industrial Chic Wedding/Event: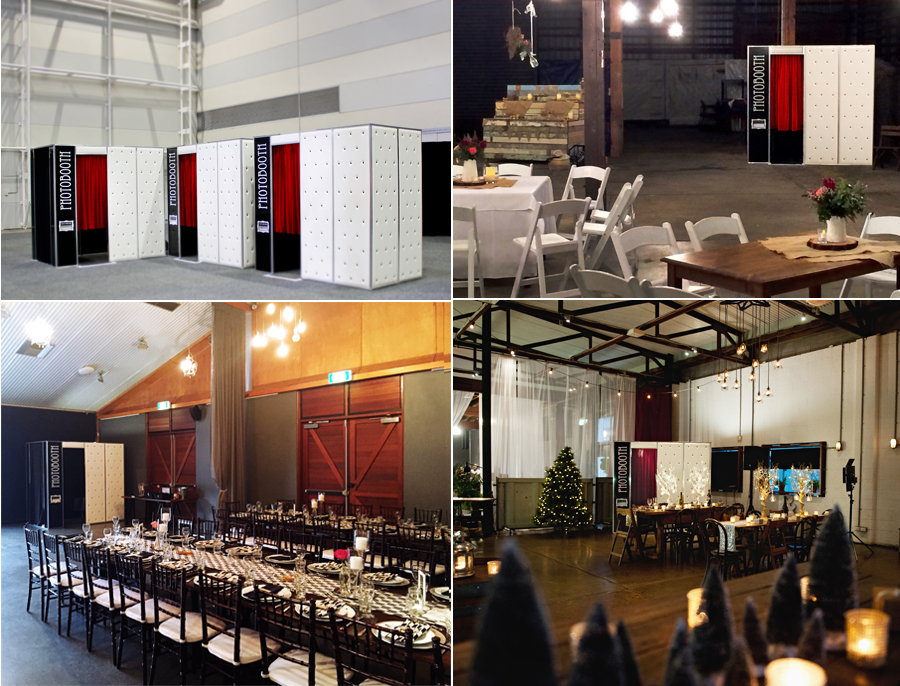 The Modern Contemporary Wedding/Event: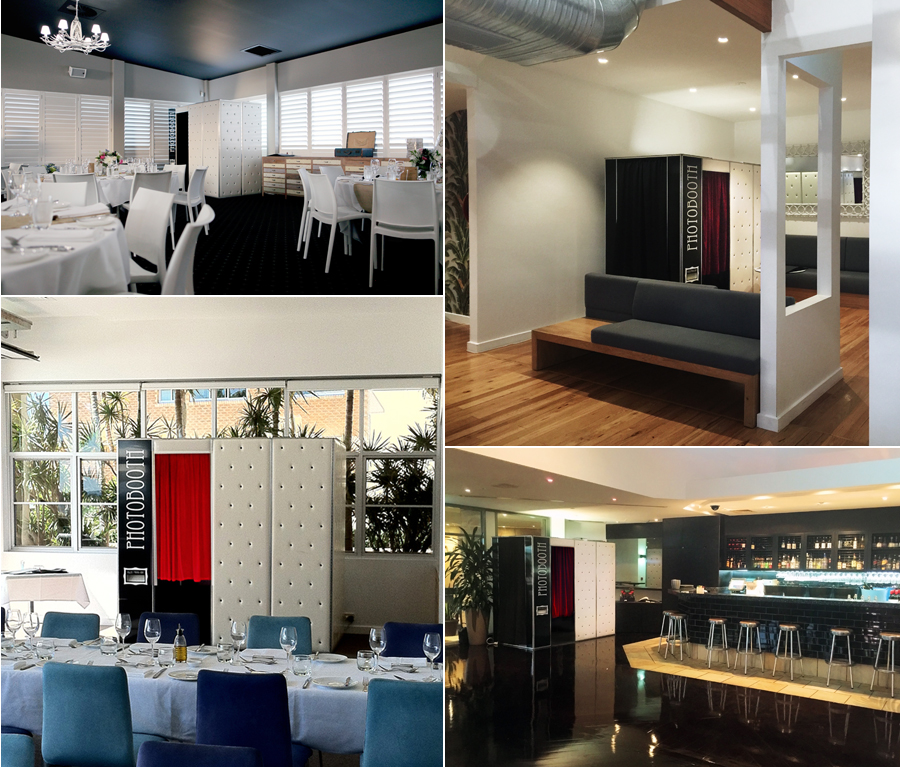 The By (or on) the Sea Wedding/Event: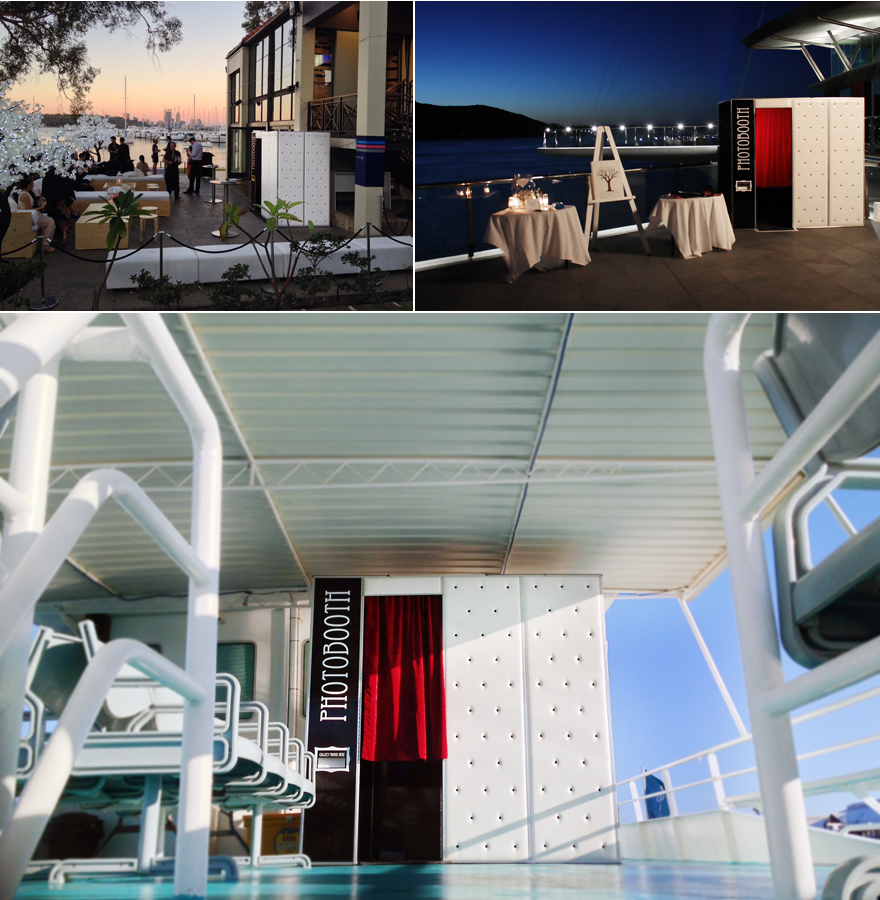 Whatever the theme of your event, our photo booths will look gorgeous and right at home as they provide the ultimate entertainment for your guests.