Photobooth Hire Sunshine Coast
For photobooth hire Sunshine Coast, Maleny and hinterland areas, In the Booth Sunshine Coast has the perfect solution!
If you're looking for a relaxed, stunning location for your next event, the Sunshine Coast has it all! Sandy white beaches stretching from Caloundra to Noosa and incredible views from the Montville and Maleny hinterland. Photobooth hire Sunshine Coast style is guaranteed to make your event a success! We cater for any event whether it is a stunning beach wedding, milestone birthday party or a school formal.
In the Booth has been offering studio-quality photo booth hire on the Sunny Coast since 2009. We're not backwards in coming forwards when we say we're different from other services. Our award winning booths have attended hundreds of weddings at Maleny Manor, Weddings at Tiffanys and Yandina Station, just to name a few. Our booths are a familiar sight at many a Sunshine Coast hot spot! From music festivals to gala award evenings, our booths capture all the action, not to mention keeping everyone entertained. Guests will be boothing up a storm in no time creating photos and digital experiences. Moreover every moment captured in the booth is instantly downloadable by guests via our custom app. Without reservation In the Booth Sunshine Coast is the ideal combination of event photography and old-school entertainment. We guarantee it will be a Sunshine Coast party like there's never been before!
When you think Sunshine Coast, you'd be forgiven for thinking of beach weddings! Although it may be true that Maroochydore and Noosa certainly come to mind, it's not far to travel inland for equally picturesque hinterland. Lush greenery of Mapleton, Flaxton and Kennilworth obviously make for a spectacular backdrop for any event. There are endless choices for accommodation for your out of town guests of your wedding or corporate function. In addition there are the modern hotels on the beachfront with views of the Sunshine Coast beaches or cosy B and B's overlooking the hinterland hills.
Meet the Team
Hi! We're Dave and Katie with our cheeky one year old Hugh that make up In the Booth Sunshine Coast! If your Google history contains "photobooth hire Sunshine Coast", we're glad you stumbled upon us.
We are a loveable young family with our sidekick Hugh who love a good challenge and creating amazing events. We have a passion for what we do and thrive on delivering high quality products and services to our clients. Nothing satisfies us more than the sounds of laughter, joy and memories being created. Not to mention the wow factor the booths bring to every event.
Our love for the event industry flourished over five years ago when we started our first award winning business within the field. We're thrilled to now be running In the Booth Sunshine Coast for over three years and continue to love providing amazing experiences for our clients and guests. Similarly with our skills and industry knowledge we bring you the best photo booth experience you and your guests can ever imagine.
Whilst enjoying life with our cheeky Hugh additionally we love everything cars, racing and speedway! Lucky for Dave we both undeniably get a kick out of his hobby of motor racing. You can find Katie and Hugh on the sideline cheering him on – nothing better than yelling "Go Daddy!" and watching Hugh's face light up when Daddy goes BROOM BROOM!
We would love to hear from you and find out how we can assist with making your event one you will never forget, or if you just want a chat then that's fine too!
For photobooth hire Sunshine Coast for your next event, please get in touch!
Love for the Booths
Feedback from our clients and guests is so very important to us. Here are some snippets of what some lovely people have had to say...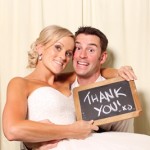 Hi In the Booth, I am just writing a quick thank you letter for providing your booth last Friday night at our wedding in Sunshine Beach. The booth attendant was an awesome guy and ran it very well. We could not have been happier with the way he looked after everything on the night. His professionalism on the night will definitely generate further business for you down the track. On behalf of Laura and myself, we just wanted to say a big thank you to your team for making our night awesome.
Pat & Laura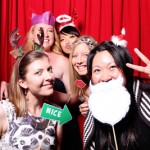 Just want to say thanks to all involved, especially Luke, for a fantastic night. I think our Christmas party will go down as one of the best ever and I think the fun of the booth certainly added to that. I don't think there was a minute when the booth wasn't occupied. Luke was great! Very helpful, friendly and professional. And your design department created a really great strip layout that I know everyone was really surprised with. I'm sure there will be demands to have you back next year.
Angela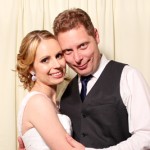 Thank you so much for the photos, we received them within a few days from your email. They are great! Everyone had an awesome time with the booth, I have always loved them, they are so fun! The wedding and the reception was great, and the photo booth really added to the event. Thanks again, your team have been so helpful throughout the booking process. We hope your attendants enjoyed themselves as well (as much as they could anyway while working!)
Sarah & Carl
WOW! The In the Booth Sunshine Coast photo booth provided such fun to our wedding at Weddings at Tiffany's Maleny. Everyone enjoyed themselves! It created many laughs, memories and awesome photos. We cannot wait to get the whole collection in the mail soon. Plus, the guest book was just beautiful. It allowed our guests a fun way to deliver messages, along with awesome photos. Our attendant on the night Jack did a fantastic job! He ensured that everyone was able to make the most of the photo booth and helped keep the laughs going. We are so pleased we went with the photo booth, it was fantastic and contributed to our perfect day. We loved seeing our guests have such a good time. As for the whole In the Booth team, thank you! From booking, to the event and beyond everything was handled professionally and punctually. Thank you!
Lincoln & Elizabeth
Hi David and Katelyn! We just wanted to say a massive thank you for the service provided for our wedding day, it was an absolute highlight and so much fun for our guests!! It really added to the festivities and allowed everyone to loosen up and be silly. We have really enjoyed going back through the photos it added another dimension to our day and we will highly recommend your business to our friends, it was such a great addition to our wedding. Thank you so much again.
Monique & Michael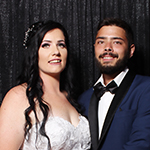 Thank you so much! The booth was just amazing, just perfect. Matt was the best - so kind and was a massive help! I will be recommending you guys to everyone. Thank you!
Martin & Tellea
We knew from the start we would be using In the Booth Sunshine Coast for our wedding, after having so much fun with them at previous functions. We are so happy we used their services. Ourselves and our guests had the best time. The booth attendant on the evening was very professional, courteous and helpful. The use of the app is amazing, and the planning was simple and straight forward. The regional owner of In the Booth Sunshine Coast was fast to respond to emails when we had questions, and we received all we were promised. We appreciate the fine touches, like the hand written card congratulating us on our marriage, and thanking us for using their services. I would highly recommend using In the Booth!
Roxanne & Georg
On the couch with Dave & Katie
What is it you love about providing photo booth hire services on the Sunshine Coast?
Everyone seems to have taken a deep breath of the wonderful sea breezes and relaxed a little! Being one of Australia's premiere tourist destinations, it's hard to fault the wonderful service that the venues of the Sunshine Coast offer which provides a stress-free and seamless experience for our clients.
Tell us about some uniquely Sunshine Coast touches you have seen at an event?
Driving the coastline for photobooth hire Sunshine Coast shows you some amazing sights. The sunsets from any location on the Sunshine Coast are truly breathtaking. From many beach side ceremony locations from Caloundra to Kawana to Coolum to Noosa, you will see the sun moving over the water then setting behind the stunning Montville & Maleny ranges or the wonderfully pointy Cooroy Mountain. It's amazing to be able to capture photos of such beautiful surroundings, on top of the hilarious memories you'll capture in your photo booth.
What is the most common question you get asked about the photo booth service you provide?
Do we provide props… Yes! We have a classic props range available at no extra cost with every hire option. These include high quality stick props that we can sanitise and have fresh for each event, (you wouldn't believe what we've seen!) and a custom chalkboard for personal photo-messages. Of course you're also welcome to add anything to this collection for that personalised touch if you wish.
What are your essential tips for organising a fantastic event?
Relax and remember to go slow! Your guests aren't going to notice what the napkin looked like or whether they had a ribbon around their seat – only you will sweat on the small stuff! And with our photo booth hire services, you won't have to worry about a thing! Put your energy into spending time with your guests and celebrating the reason everyone has come together!
When on the Sunshine Coast you must… ?
Firstly, relax on the beach and do… nothing! Watch the sun set over the water (rare on the east coast!) from Bulcock Beach, Caloundra or Noosa Main Beach, Noosa Heads. It is just breathtaking! Just remember to pack that bottle of wine! If you're into adventure you can climb one of the many mountains the Coast has to offer including Mount Coolum or the Glasshouse Mountains. And finally head up to through Flaxton on to Montville and Maleny to see the incredible views from the Hinterland back over the Glasshouse Mountains and the entire Sunshine Coast! You can see all the way from Brisbane to Gympie! Whatever you do, it must involve being outside in the glorious sunshine that is offered 99% of the year! Photo booth hire on the Sunshine Coast is great for outdoor events as we have beautiful weather all year round.
Popular Spots