Photobooth Hire in Port Macquarie
In the Booth proudly provides locally run photobooth hire Port Macquarie and the Mid North Coast region! By and large we have some of the most beautiful coastal and forest regions in Australia. To illustrate, Port Macquarie is full of picturesque locations, perfect for your beach wedding or hinterland event. Photo booth hire is the ideal entertainment solution! Please take a moment to check out our gorgeous booths and see how they will simultaneously provide photos and fun for your guests. Having a photobooth will capture timeless memories of your celebration which can be treasured for a lifetime.
Whether you live in Port Macquarie or you're just visiting, you'll never be short on things to do. Visit the infamous Tacking Point Lighthouse or the Port Macquarie Astronomical Observatory. In similar fashion, a day or two on Lighthouse Beach may be what the doctor ordered. For a fun day out in Port Macquarie with the family, panning for gold at Timber Town is not to be missed. We've witnessed the party scene at night from attending so many weddings and corporate events in Port Macquarie!
In the Booth Port Macquarie has bought endless laughs to the wedding and party scene since 2014. For photobooth hire in Port Macquarie, you needn't look further! Our award winning booths include photo, Gif, Slo-Mo and video for your guests. In addition, our exclusive Guest Cam service allows guests to capture roaming photos too. Finally, our free app allows guests to instantly download their photo booth experiences. Imagine the excitement as your guests can instantly share the fun via their mobile device. We can't wait to see what you get up to 'in the booth'!
Meet the Team
In the Booth is proud to have been providing our fantastic photobooth experience to our guests in Port Macquarie and across the Mid North Coast since 2014.
With so many beautiful locations and venues, nothing complements your next event like the fun and memories created in our award winning booths.
We would love to chat with you about your photo booth hire if you're in the planning stages for your event. You can write to us here.
Love for the Booths
Feedback from our clients and guests is so very important to us. Here are some snippets of what some lovely people have had to say...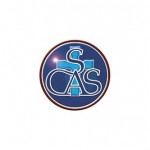 Thank you for providing the photo booth for our Columba Day Carnival on the last day of term. The booth was a huge hit with our students, and contributed to the success of this year's Columba Day. Thank you for sharing your energy, talents and time. It was much appreciated by our students and staff.
Terry
On the couch with In the Booth Port Macquarie
What do we love about providing photo booth hire services in Port Macquarie?
The people of Port Macquarie have a great community spirit. We've done events with local teams and clubs like the Camden Haven Redbacks, and Extreme Dance Studios, as well as helping the local community at the Mid Coast Lights & Sirens Ball for the NSW Rural Fire Service. Everyone has a great time with In the Booth. We love supporting each other in the local community. We also love the diverse environment of the region. One day you can be at a 21st at the beach, the next you are travelling across to the Aanuka Beach Resort in Coffs Harbour for a wedding reception, then back to Cassegrains Winery for a rustic country wedding.
What is the most common question you get asked about the photo booth service you provide?
People in Port Macquarie are passionate about supporting local businesses. In the Booth Port Macquarie is locally operated and we are proud of our amazing photo booth and the quality of service and product is second to none. A single shot in the booth and you will know you made the right decision using In the Booth Port Macquarie for the photo booth hire at your event.
What are your essential tips for organising a fantastic event?
Plan ahead and just go with the flow, and enjoy the event. You can be sure that if you hire a photo booth from In the Booth Port Macquarie, everyone will have a fantastic time!
When in Port Macquarie you must…
Sample some of the fine restaurants in the heart of the town. We love Ruins Cafe for a great lunch. Take in some of the local heritage and visit Timbertown. Or go on an expedition and track down all the amazing statues on the Koala trail. And of course, the beach and the break wall are a must.
Popular Spots