Guest Cam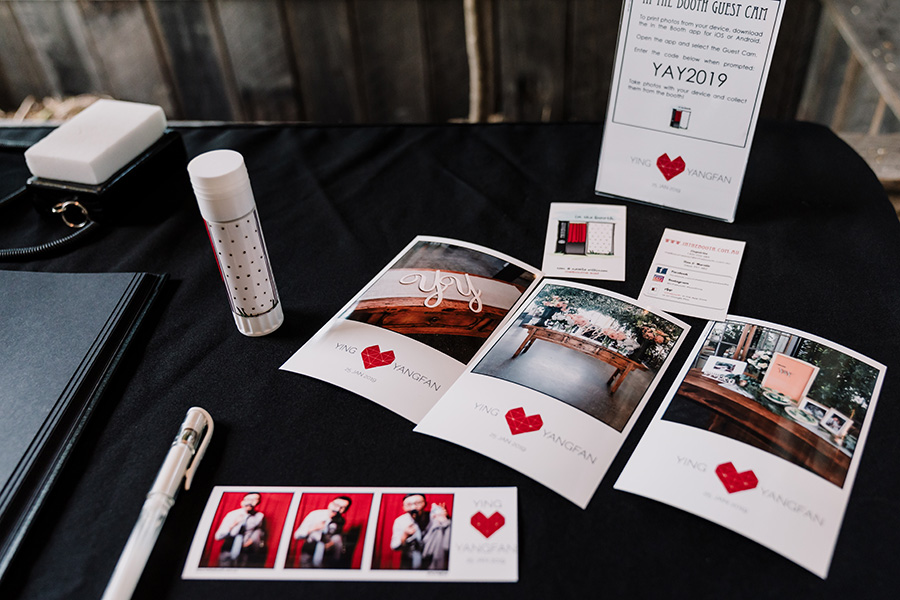 Our custom designed app also allows your guests to become the unofficial roaming photographer at your event! The Guest Cam feature of the app allows guests to snap a photo at your event and it will print out of the booth – now that's photo booth magic! Now your guests won't only have their awesome photo booth moments, they'll have the bridal waltz or the birthday candles being blown out in hard copy too, all on a customised print design that matches your photo booth strips. Imagine how awesome it will be to see your celebration through the eyes of your friends and family when you receive all their Guest Cam photos on your professionally produced USB.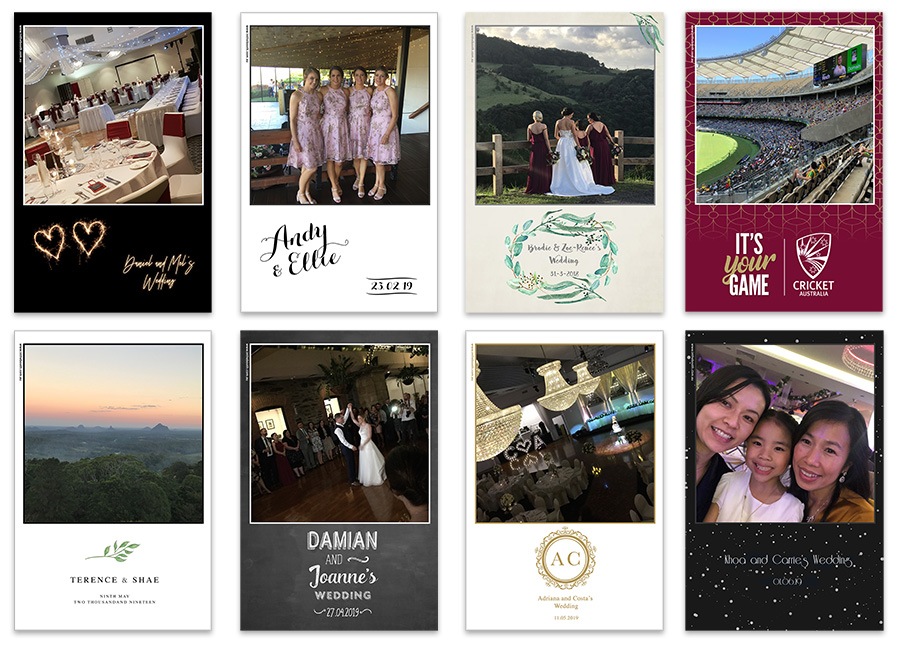 Is Guest Cam the same as Instagram printing?
No, it's better! Our app provides a dedicated service designed specifically to compliment your photobooth hire. If you are researching Instagram printing or roaming photographer services, here are some additional points to consider:
Your guests will be required to have a public Instagram account to use an Instagram printing service. The software used to print the images from Instagram needs to be able to read the custom event hashtag. This can only be done if an Instagram account is public. In the Booth developed their Guest Cam service to allow guests to capture roaming photos via their device. Guest Cam photos print out of the booth without compromising your guests' privacy.
Guests will be required to upload every image they want to print to Instagram first. They will have to upload their image to Instagram each time they want to print a photo #oversharealert! This means your guests may be hesitant to share those slightly cheeky images. The In the Booth app gives your guests complete control of their privacy by allowing them to print and download to their hearts content. Of course they can still share to social media if they choose, but this isn't required to print their images.
The digital images you receive from an Instagram or a roaming photographer service using mobile phone printing will be of mobile device quality only. All the images from your event will be captured on mobile devices in what will probably be a dark location. We all know what our photos look like taken at night on a mobile! Our app together with our awesome booth gives you the uncompromising solution of both worlds. You will still receive studio quality images taken in the booth, as well as candid shots by your guests through the Guest Cam feature.
A word on Hashtag Crashing
Instagram printing requires your guests to publically post their images with a particular hashtag. No matter how 'unique' you think your new hashtag might be, anyone in the world can still see these images. Secondly, they could decide to post their own picture of whatever they want. These images may also then print out at your event and be right there for Nanna or young Billy to see! Our Guest Cam feature is completely private, so you don't have to worry about random #OhThatsAwkward images appearing at your Instagram printer!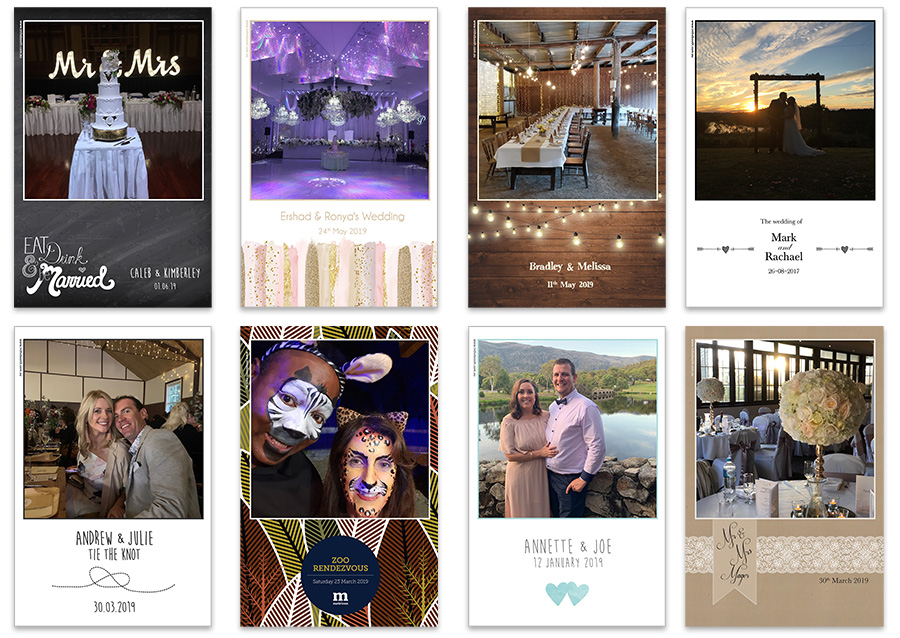 We keep the focus on people having an awesome time.
We live in a digital world but there's a time and a place. The last thing you want is your guests stuck looking at their mobile photos to operate the "photo booth". The only thing needed for a timeless photo booth experience is just that…a photo booth. But don't take our word for it. Check out what several hundred of our past customers have had to say over on Easy Weddings.
Hosting an unplugged celebration? Our app service is completely optional and can be left switched off if you prefer.