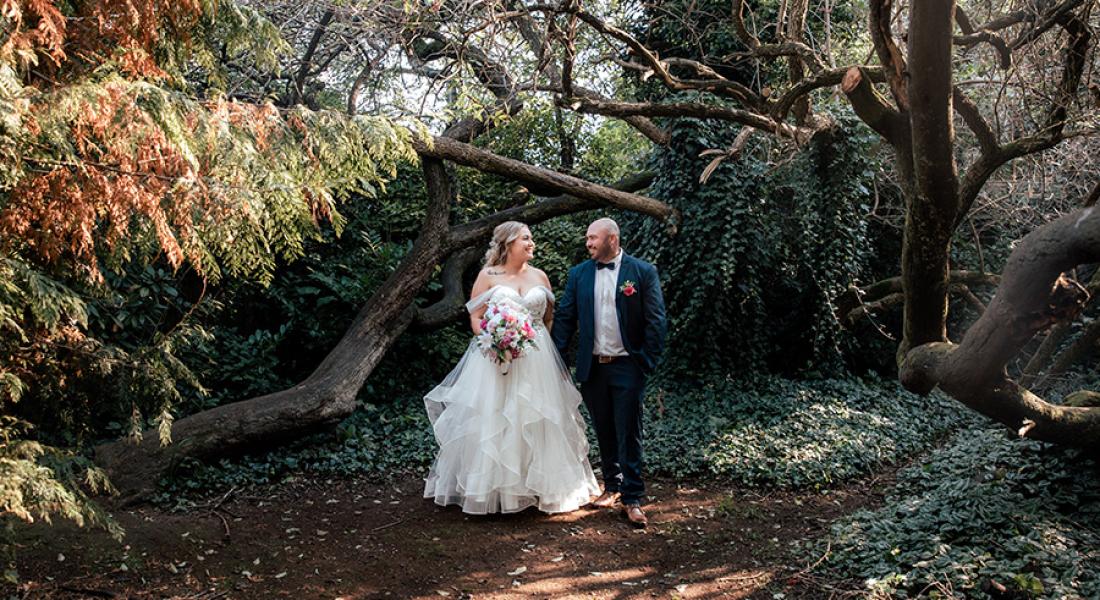 Cosmopolitan Hotel Melbourne Wedding for Paul & Jess
On 14 Sep | '2023
The Cosmopolitan Hotel Melbourne played host to Paul and Jess' stunning St Kilda wedding. Autumn was finally descending on Melbourne and the weather was every couple's dream for their wedding day!
Cosmopolitan Hotel Melbourne Wedding
The Cosmopolitan Hotel Melbourne offers beautiful historic gardens coupled with a choice of stunning indoor spaces. The Stables, Cellar & Store and The Green Room all offer unique options for weddings and functions. In addition, they can accommodate up to 100 guests. Your guests will be entranced with the finest food and wine from the local region.
Paul and Jess had a long road to wedded bliss, as did so many of our couples from 2020-2022. Their total postponement count was four times could you believe! It's always extra special to us when our Covid couples day finally arrives. It always feels as if the celebration has been well worth waiting for.
Our beautiful bride Jess was resplendent in her off the shoulder chiffon gown with a beaded detail bodice. All the gentlemen of the bridal party were handsome in navy. Paul differentiated from his groomsmen with a bow tie. Incredible blooms in all shades of pink were eye catching against the ladies and men's deep-toned outfits.
The weather certainly turned it on For Paul and Jess's autumn wedding day. The trees were just starting to turn to shades of golden which made for an incredible backdrop for their wedding photos. As the evening air cooled down, guests moved indoors into the marquee and the party really got started!
In the Booth Melbourne was a hot spot to say nothing of the dance floor! Guests boothed and partied the night away. Paul and Jess selected one of our classic black and white design templates along with our black backdrop for an overall timeless effect.
Congratulations from us all, Paul and Jess – you made it!! Thank you so much for sticking with us through some super challenging times. It was our honour to capture your day in the booth!
A note from the bride…
"Our day was all about bringing our two families together in the most loving and fun way possible! Thanks to Covid we had to reschedule 4 times!!! We finally got there in the end with the most glorious day possible and had the time of our lives celebrating our love with lots of laughs. Everyone really needed something fun and exciting to look forward too including us so we did everything we could to make this happen and I must say the photobooth absolutely did that."
Cosmopolitan Hotel Melbourne Wedding Dream Team
Cosmopolitan Hotel
Now and Forever
Midnight DJs
In the Booth Melbourne West