In The Booth App
On 10 Oct | '2015
Have you heard the news? Boothing with In the Booth just got a whole lot better! With a brand new In The Booth App!
What could possibly be better than a gorgeous quilted booth, hours of hilarity and the resulting photo strips, you ask? Why a gorgeous quilted photo booth, hours of hilarity, resulting photo strip AND a dedicated In the Booth App of course!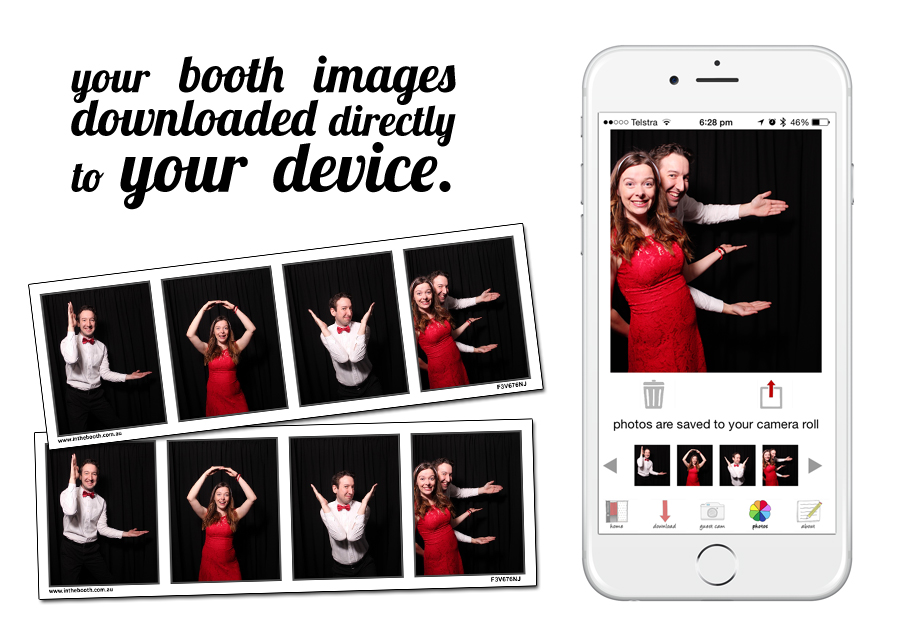 In this era of social sharing we want you and your guests to have real time access to the first professional quality images of your day directly to your smart phone or device! The ITB App allows you and your guests to enter the unique code on each print strip and download the images from that print strip directly to your camera roll!  Your professional photo booth images will be right there on your device ready to share with Facebook, Instagram, Twitter and if you have a really special shot, to make some canvas prints out of them.  Not only will your guests leave your event with their print strips in their hands ready for pride of place on the fridge, but they also have access to their digital files, prime for internet fame and fortune!
In addition to booth image downloads, our app gives your guests the opportunity to capture fly on the wall images of your event with our 'Guest Cam' feature. Images captured by guests using the app during your event can be printed by the booth and added to your event USB using your unique event code; no hastags, instagram or other social media platform required!
Guest Cam prints will also be matched perfectly to your print strip design and therefore seamlessly coordinate with  your chosen theme: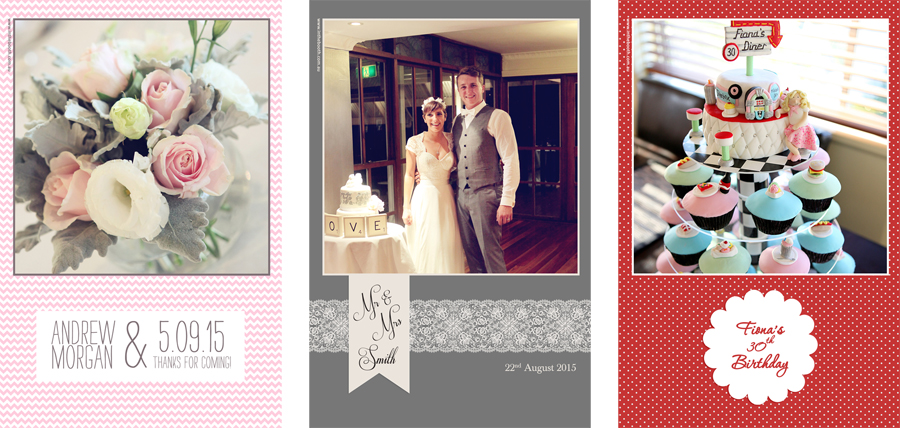 The In the Booth App is free to download from both Apple's App Store and the Google Play store (search inthebooth) and enabling image downloads is included in your photo booth hire package so there is no additional cost. We also understand that some of our lovely clients would prefer their event to be unplugged so our app services are optional.

To find out more about our new baby pop over here to see it in action!