Testimonials
We've been honoured to receive plenty of photo booth reviews on our services for over eleven years. Our team loves hearing from our past clients and guests about their In the Booth experience. Below you'll find a selection of un-edited photo booth reviews received via post, email and social media. You can also read hundreds more photo booth reviews over on Easy Weddings and ABIA.
Why are Photo Booth Reviews so important?
A celebration is just that – a celebration. It's a milestone event that recognises a particularly significant time that has been. From marking your son's twenty first year to beginning a married life, without doubt this is the important stuff. Van Morrison sings, "these are the days to last for all time…you've got to hold them in your heart". As much as we'd like to, we don't get a do-over of these days unfortunately. Likewise, your chosen suppliers only have one chance to get it right. At In the Booth, we don't believe in getting paid to practice. That is to say, we have the policies and procedures in place to ensure consistent service.
Before you decide on your chosen photo booth operator, we respectfully ask you read as many reviews as you can. We're not backwards in coming forwards when we say In the Booth are specialist photo booth operators. We are not DJ's, photographers or stylists on the side. In short, the experience we've gained over thousands of events is equal to the photo booth experiences we're able to create for future customers. Trust in your suppliers is essential. Taking days to return your phone calls or email or avoiding answering direct questions are not signs of a quality supplier. Don't make excuses for this behaviour! Instead, take it as a sign and take your business elsewhere.
By comparison at In the Booth, our customers are everything. More so we hope you feel the genuine heart behind that statement as you scroll through our reviews. As some of our customers will attest to, yes, we cost a little more than the combined DJ/MC/dance floor/photo booth option. To put it differently, we can't match their price as they can't match our service.
Photo Booth Reviews & Client Testimonials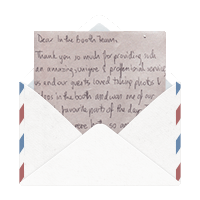 Kate & Aaron
Dear In the Booth Team, Thank you so much for providing such an amazing, unique & professional service, us and our guests loved taking photos & videos in the booth and was one of our absolute favourite parts of the day. The attendants were both so approachable, friendly & professional. We really enjoyed sitting down & watching everything the guests had made. Thanks again!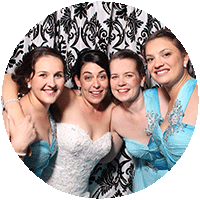 Sam & Mat
We would both like to thank you so much for the brilliant service you provided us from start to finish with the booth. Albert was such a fantastic attendant and people commented all night on how much fun they had! The highlights bring back so many funny memories for us – just wish we could do it all over again! We already had a friend at the wedding ask about your booths 🙂 Again, thank you so much.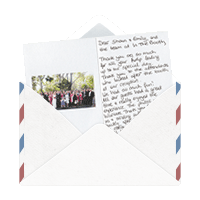 Sarah & Carl
Thank you so, so much for all your help leading up to our special day. Thank you to the attendants who looked after the booth at our reception. We had so much fun! All our guests had a great time & really enjoyed the experience. The photos were hilarious. Thank you for emailing us & sending out the USB so quickly after the big day. We really appreciate everything & will be recommending you to all our friends. Thanks again.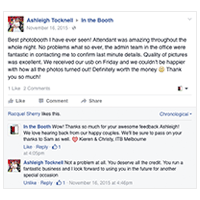 Ashleigh
Best photobooth I have ever seen! Attendant was amazing throughout the whole night. No problems what so ever, the admin team in the office were fantastic in contacting me to confirm last minute details. Quality of pictures was excellent. We received our USB on Friday and we couldn't be happier with how all the photos turned out! Definitely worth the money. Thank you so much!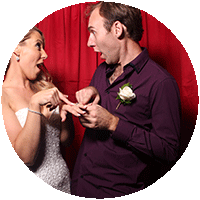 Sarah & Aaron
WOW WOW WOW!!! THANK YOU!!! This is fantastic!!! Thanks to Emily and the team, we had such a wonderful time, and believe it or not, the booth was the highlight! From start to finish the booth was in use. We had such a great laugh both during and after the pics were printed. After a wonderful holiday, we had come home to your email sneak peek of the slideshow. It just brought tears to my eyes and memories back from the night. We can't wait to use the booth again hopefully sooner rather than later! Thanks guys!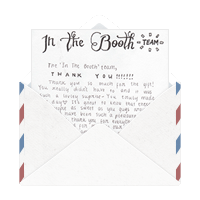 Kahlee & Nathan
In the Booth Team – Thank you so much for the gift! You really didn't have to and it was such a lovely surprise – You totally made our day. It's great to know that there are people as sweet as you guys around. You guys have been such a pleasure to work with. Again, thank you for everything – for being so sweet and for making our night perfect! You guys are amazing and we truly couldn't speak higher of the team. Thank you.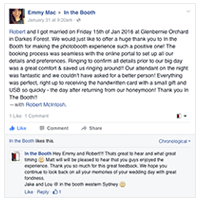 Emmy
We would just like to offer a huge thank you to In the Booth for making the photobooth experience such a positive one! The booking process was seamless with the online portal to set up all our details and preferences. Ringing to confirm all details prior to our big day was a great comfort and saved us ringing around!! Our attendant on the night was fantastic and we couldn't have asked for a better person! Everything was perfect, right up to receiving the handwritten card with a small gift and USB so quickly – the day after returning from our honeymoon! Thank you In the Booth!!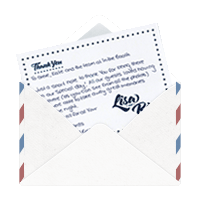 Lisa & Rick
To Steve, Kate and the team at In the Booth – Just a short note to thank you for being there on our special day! All our guests loved having you there (as you can see from all the photos) and were able to take away great memories from the night. Thank you all for all your efforts!! Best Regards, Lisa and Rick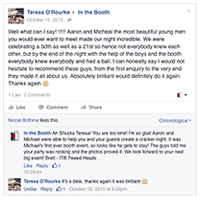 Theresa
Well what can I say!!!!!! Aaron and Michael, the most beautiful young men you would ever want to meet, made our night incredible. We were celebrating a 50th as well as a 21st so hence not everybody knew each other, but by the end of the night with the help of the boys and the booth everybody knew everybody and had a ball. I can honestly say I would not hesitate to recommend these guys, from the first enquiry to the very end they made it all about us. Absolutely brilliant would definitely do it again. Thanks again.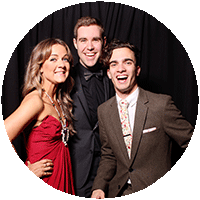 Kim, UMMSS
Dear all at In the Booth, I just wanted to drop you a quick line to say thank you! As always your services are prompt, stress free and probably one of the best looking booths in the business. I also want to say a big thanks to the attendants who were on for the evening – they did an incredible job with an often challenging crowd, and were exceptional to work with. I couldn't commend them any more!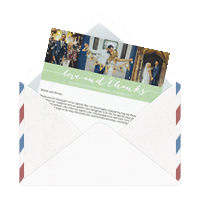 Samantha & Ghadir
Thank you for being part of our special day, we thoroughly enjoyed having the Photo Booth present at our reception and our guests were delighted with the fun photos they got to take home. The funniest moment was when my eighty year old grandparents had their turn in the booth, not really knowing what to do they followed your instructions seriously, including having a big kiss at the end!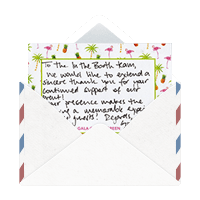 Gala on the Green
To the In the Booth team, we would like to extend a sincere thank you for your continued support of our event! Your presence makes the evening a memorable experience for all guests!
Leisa & Josh
In the Booth – Josh and I would like to thank you so much for helping to make our wedding reception so much fun! Our attendant was extremely professional and helpful and you provide such a great service. Everything was just so easy with your company and website. We will definitely be recommending you to all of our friends and family! Thank you In the Booth!